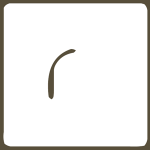 REVIEW:
Crying in H Mart
by Michelle Zauner

Runestone, volume 8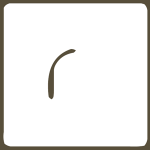 REVIEW:
Crying in H Mart
by Michelle Zauner

Runestone, volume 8
Reviewed by Emma Harrington
— 
When Michelle Zauner performed at First Ave in Minneapolis, she opened with a bright, upbeat song called "Paprika." As the band broke the tense quiet of the audience with the opening synth chords, pastel lights slowly dawned to reveal Michelle. Her passion was palpable. When the chorus flowered, she took the mallet in her hand and pounded the on-stage gong, singing: 
How's it feel to be at the center of magic
To linger in tones and words?
I opened the floodgates and found no water, no current, no river, no rush
How's it feel to stand at the height of your powers 
To captivate every heart?
Michell Zauner's day job is lead singer and lyricist for Japanese Breakfast: a dreamy, indie rock project with three full-length albums and song titles like "Savage Good Boy" and "The Body is a Blade." In Zauner's debut full-length memoir Crying in H Mart (2021), she translates her raw lyricism and melodic power from her musical endeavors into an unflinchingly honest ode to her late mother. Her expert capability to translate the most intense human emotions into lyrics and writing was breathtaking on the stage, just as it was to read Crying in H Mart. 
When Michelle Zauner was in her mid-twenties working as a waitress in Philadelphia, she received a call that her mother had been diagnosed with stage four cancer. Crying in H Mart flows deftly from Zauner's life after her mother's diagnosis to flashbacks of her earlier childhood, where she admits to her own stubbornness as a young rebel discovering her love for music. After moving back to her hometown in Eugene, Oregon, Zauner comes to understand a new dimension of her mother, one which transcends their extremely rocky past. The non-chronological format of the memoir embodies the fragmented way Zauner processes immense grief. It allows the book to slowly dig into the dark recesses of Zauner's heartbreak, wherein lies the extraordinary, aggravating, and perhaps ineffable bond of mother and daughter. 
A large part of Crying in H Mart is Zauner connecting to her Korean mother through food. Zauner recalls trips to H Mart, an Asian food market, with her mother, finding instant noodles, dumpling skins, and vats of peeled garlic. Zauner remembers her mother making soy-sauce eggs and cold radish soup, or her mother's regular order of crispy seafood pancakes called haemul pajeon and spicy tofu stew soondubu jjigae from a nearby restaurant. Crying in H Mart is brimming with Zauner's strong association to food and the ways it becomes a love language, reflecting on how their "shared appreciation of Korean food served not only as a form of mother-daughter bonding but also offered a pure and abiding source of her approval." The food of Zauner's childhood was full of spice and flavor. Her mother echoed this bold intensity in her parenting style, often critiquing Michelle "over my weight, the width of my eyeliner, the state of my breakouts . . . I wasn't allowed to shut my bedroom door." It took Zauner years to realize what readers must discover as well: that her mother was doing the best with what she had. She was attempting to raise a daughter amidst cultural disjunction, a whole ocean away from her family and culture. Like food's nourishing qualities, so Zauner's mother seems to nourish her, in her own blunt and critical way. This specific nourishment is perhaps the crux of Zauner's memoir: love as action. 
Zauner not only writes about her mother's cancer, but also her personal struggles as a Korean American. She admits she was embarrassed about being half Korean growing up. Korea becomes an important place in the memoir; Seoul being a city Zauner returns to in her childhood and even after her mother's death. She contrasts her feelings there with her time in majority white Eugene, Oregon, bravely articulating how she often felt out of place in both white and Korean spaces. Zauner allows us to deeply understand her own character by unearthing her feelings of instability in her family and social spaces. These feelings fuel her rebellious attitude as a teenager and her music as an adult, as well as her connection with her mother. 
Crying in H Mart succeeds in bringing the reader to a place of extreme vulnerability, a place where we understand our closest relationships could be tested at any moment. While some mothers aim to make life perfect for their children, like the Christian Koreans Zauner writes about growing up with, she and her mother seem to have a truly authentic, deep bond. Despite their verbal and even physical arguments, Zauner's mother shows her love for her daughter through actions like breaking in her new shoes: "My mother had worn them around the house for a week, smoothing the hard edges in two pairs of socks for an hour every day . . . breaking the tough leather to spare me all discomfort." As Crying in H Mart weaves steadily through Zauner's moments of love and loss, the reader becomes increasingly invested in the progression of the mother-daughter relationship. Her mother's death is no surprise to the reader. The purpose of the memoir is not to awe the readers with an intricately designed plot, but rather to understand and connect with a deep undercurrent of humanity that everyone can relate to: living, dying, motherhood, and love. Zauner paints her mother with such tactile detail, such raw truth, that the reader feels they get a glimpse of the vast hole her mother left in her own heart. We can sense Zauner's mother and feel her presence, almost as if we've met her personally. On the day of Zauner's rushed wedding to her fiance Peter, her mother is the one to make her feel truly special: "There was no one in the world that was ever as critical or could make me feel as hideous as my mother, but there was no one, not even Peter, who ever made me feel as beautiful."
After Zauner's heart wrenching retelling of her mother's passing in their home, we sense how lost she feels, but also the waterfall of tension she is able to release. "I had held in so much. I had starved myself, not just of food, but of a reckoning. I had tried to be stoic," she writes about the moments following her mother's funeral. Zauner conveys her quiet emptiness with a raw tone that devastates the reader:  "I wanted to do something for them, to make them feel as comfortable as my mother would have. I was the woman of the house now." She goes to the market early to make doenjang jjigae for her mother's visiting family, and thus begins Zauner's long process of cooking through her grief. She takes profound loss and slowly ties a thread back to her mother and her Korean heritage with each dish she makes. Like her mother nourished her with love and Korean food when Zauner was a child, now she nourishes her mother's memory in the minds and hearts of every reader. Crying in H Mart ends in Seoul on Zauner's honeymoon. We are left feeling personally touched by the aromas of Zauner's warm broth and fluffy rice, with a gentle solace that those who leave our lives are always still there, somehow.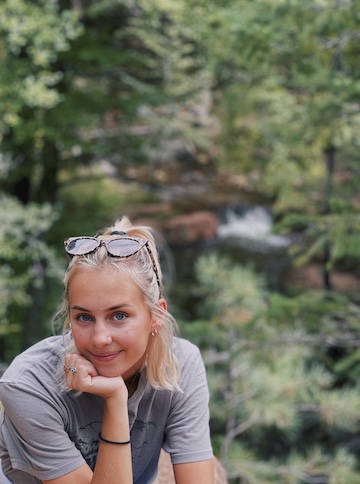 Emma Harrington
Hamline University
Emma Harrington is a current senior at Hamline University and second year editor in chief of the Fulcrum Journal. Her poems have been published in Fulcrum, Emry's Online Journal, and december magazine. Outside of school, she loves to sing in choir, tend to her plants, and go on hikes.