READING ON A TABLET?
THIS POEM IS BEST FORMATTED FOR LANDSCAPE VIEW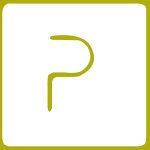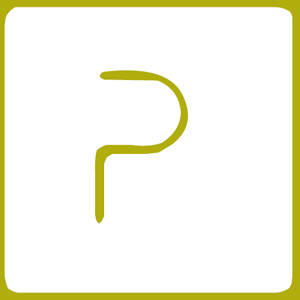 i killed leo at the reception
by Jack Mitchell

Runestone, volume 8
we can be different people.
his hands turns over the room
key, blindwhite as gravestone.
here lies-
do you want-
cause of death: inevitability
cause of death: monday morning
cause of death: check out
at 16, the act of pulling
my body out of this bed
and this hotel and my body
out of this body out of this
body out of this-
he crumples like a second
skin on skin on the hotel floor.
and now we don't touch
each other, no, now, we lower
our selves like coffins.
CLICK IMAGE BELOW TO READ POEM (IMAGE FILE) AND FLIP PHONE TO LANDSCAPE FOR BEST VIEWING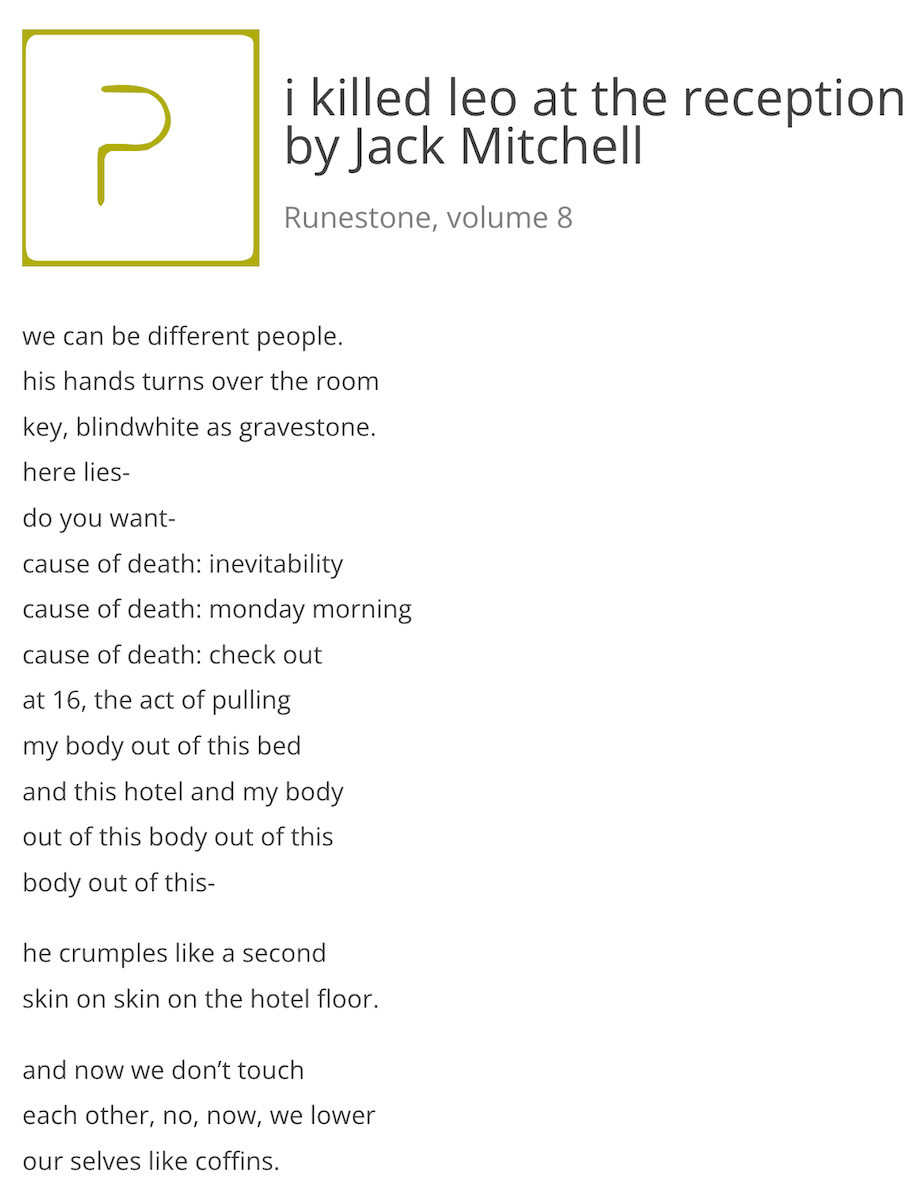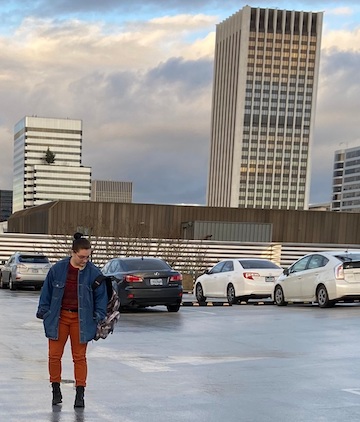 Jack Mitchell
Portland State University
Jack Mitchell is a senior at Portland State University studying poetry with a minor in classics.