Volume Seven Runestone Editors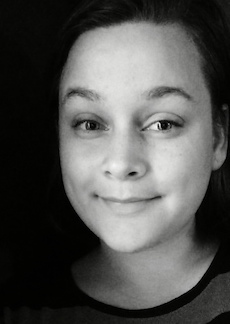 Halee Kirkwood
Faculty Editor
Halee Kirkwood, a 2019-2020 Loft Mentor Series Fellow, received their MFA from Hamline University. Their work has been published in The Academy of American Poets Poem-A-Day series, Water~Stone Review, Lunch Ticket, Muzzle Magazine, Grimoire Magazine, Cream City Review, Strange Horizons, and others. They have been nominated for a Pushcart Prize, as well as a nomination for a Best of the Net prize. Kirkwood was an inaugural teaching fellow for the 2019 Desert Nights, Rising Stars writing conference at Arizona State University, and has served as a writing mentor for the Minnesota Prison Writing Workshop. Their mini-chapbook, Exorcising The Catalogue, was published in Fall 2018 with Rinky Dink Press. Kirkwood is a proud first-generation college student and a direct descendant of the Fond du Lac Band of Lake Superior Ojibwe.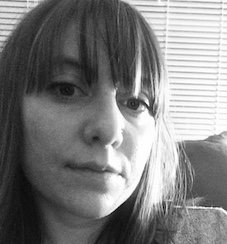 Trisha Daigle
Associate Editor
–
Trisha Daigle has worked as a community organizer, a teacher, and an editor. She is poetry editor at Red Bird Chapbooks and is a graduate student in creative writing at Hamline University. Her work has appeared in The Westchester Review and Plainsongs. She lives in Minneapolis.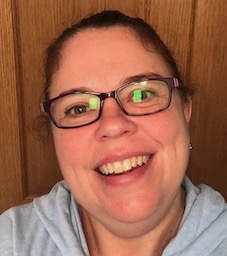 Dara Dokas
Associate Editor
–
Dara Dokas is the author of three books for children including MURIEL'S RED SWEATER which was runner-up for a McKnight Award in Children's Literature. Dokas' other publishing credits include two humorous essays in The Christian Science Monitor, a micro essay in Thread Literary Magazine, and a short story in Spider Magazine for children. Dokas will complete her MFA in Creative Writing from Hamline University in May 2021.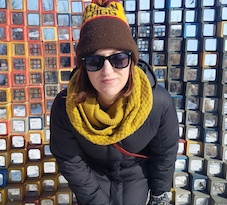 Robyn Earhart
Associate Editor
–
Robyn Earhart is an MFA candidate in creative nonfiction in the Creative Writing Programs of Hamline University. Robyn is also the assistant managing editor of Water~Stone Review. She enjoys learning through close study and observations of human behavior, and elements in the natural world.
Blake Butenhoff
Blake Butenhoff is a thoroughly odd individual. He is supposedly a senior of Hamline University's undergraduate creative writing program, but no one knows quite exactly how he got into such a position. He enjoys strange works of fiction, hiding out in the quiet corners of rooms, and ketchup on his macaroni.
Cassidy Bryzycki
Cassidy Bryzycki is an English/creative writing student at Hamline University. They aspire to make enough money to afford food.
Emily Fladung
Emily Fladung is a Hamline senior majoring in creative writing.
Danielle Franke
Danielle Franke is a senior at Hamline University studying English with a concentration in creative writing. When she's not studying, reading, or writing, you can find her ogling every single dog she sees while out on walks around Como Lake.
Aysha Horn
Aysha Horn is a transplant from Colorado who is in her senior year at Hamline University for Creative Writing. She loves reading, writing, and playing 80's songs on her ukulele. Additionally she plans to finally finish writing one of the many books she's started, and to get a corgi before the year is up. In the future she hopes to publish her works, write for an animated tv show, and possibly collaborate with artists on a fantasy webcomic.
George Hubbard
George Hubbard is a creative writing student focusing on poetry who is set to graduate with the class of 2022. He is a transplant from small town Iowa, and spends his time exploring the Twin Cities' record stores, restaurants, and breweries when he's not studying or in the pool practicing for Hamline Swim and Dive.
Evan Hulick
Evan Hulick can be found bingeing every Marvel movie or finally getting to read an actual book for a change, while wrapping up his degree in creative writing for visual adaptation and novelization. Bringing printed works like novels and comic books to the big screen or vice versa is his passion, followed closely by heavy bouts of PC gaming and playing DnD with his friends on the weekends. He also pronounces gif with a "j", puts pineapple on his pizza, and still uses facebook regularly despite being only 22.
Joe Joyce
Joe Joyce is a sophomore at Hamline University. He is a creative writing major and English minor. He is concentrated in fiction/poetry. He hopes to find work as a writer after graduating. In his free time, Joe likes to swim, play guitar and make audiobooks. 
Ian Palmquist
Ian Palmquist is a creative writing major. In his spare time he plays video games and contemplates the inevitable doom that will befall us all. He also enjoys writing.
Kira Paul
Kira Paul is a senior at Hamline University majoring in creative writing with a minor in English and criminology. When they're not doing homework, you can find them nose-deep in YA Fiction or catching up on gaming streams on Twitch. 
Emily Poupart
Emily Poupart is a Hamline senior from Lac du Flambeau, Wisconsin. She hopes to go into publishing after she graduates, and enjoys plants, reading, and being indoors. 
Abbigail Pratt
Abbigail Pratt is a senior at Hamline University where she majors in English and minors in philosophy. She will be graduating in the Winter of 2020. Writing for the Runestone blog is her first experience with being published.
Remi Sherman
Remi Sherman is a senior at Hamline University, studying creative writing. When she's not spending time (in and out of class) writing, she's playing overwatch until two in the morning and streaming BTS' latest album. She's hoping to be an editor after college and writing a novel in her free time.
Ari Stemple
Ari Stemple is a creative writing student at Hamline. They enjoy drawing, Jane Austen, and Studio Ghibli films. This is their final year at Hamline.
Kyrin Sturdivant
Kyrin Sturdivant is a creative writing major and English minor in his final year at Hamline University. Kyrin is a writer of poetry, fiction, and screenplays and enjoys practicing dance in his free time.
Noah Topliff
Noah Topliff is an undergraduate student at Hamline University in the final year of completing his BFA in creative writing. He spends his time outside of his studies writing and recording music and spending time with his dog and girlfriend. 
Madeleine Wick
Madeleine Wick is a senior at Hamline University, working on her BFA in creative writing. She's an aspiring podcaster and writer, and unsurprisingly, likes to write about podcasts.
Samantha Wicks
Samantha Wicks is an Air Force Veteran and maintenance foreman. She enjoys murder mysteries and any apocalyptic tale that distracts from our own. Sam's claimed residence in Texas, California, North Carolina and South Korea- but takes pride in calling Minnesota home.
Jessica Etta Zick
Jessica Etta Zick (they/she) is a poet, essayist, and libra. They hold an AFA in creative writing from Normandale Community College, and they are currently pursuing their BFA in creative writing from Hamline University. They live in Northfield, Minnesota, the town that always smells like cereal, with their partner and two cats, Huckleberry and Valerie.