READING ON A TABLET? 
THIS POEM IS BEST FORMATTED FOR LANDSCAPE VIEW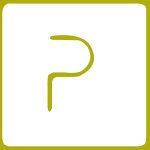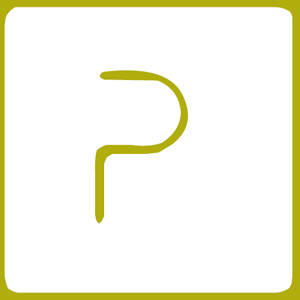 Puberty
by John Jajeh
Runestone, volume 7
CLICK IMAGE BELOW TO READ POEM (IMAGE) AND FLIP PHONE TO LANDSCAPE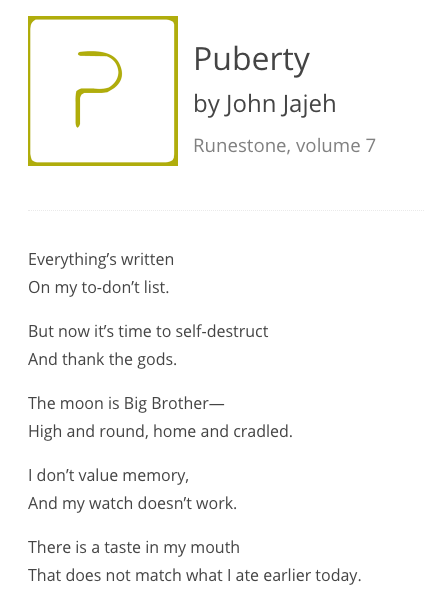 Everything's written
On my to-don't list.
But now it's time to self-destruct
And thank the gods.
The moon is Big Brother—
High and round, home and cradled.
I don't value memory,
And my watch doesn't work.
There is a taste in my mouth
That does not match what I ate earlier today.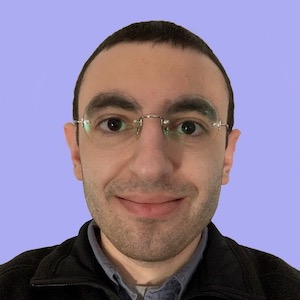 John Jajeh
Georgia Tech
–
John Jajeh is an Atlanta native and a senior at Georgia Tech, studying computer science. His previous works have appeared in Peregrine Journal, Free Library of the Internet Void, ZaumXS, Dark River Review, Erato, and North Avenue Review.