READING ON A TABLET? 
THIS POEM IS BEST FORMATTED FOR LANDSCAPE VIEW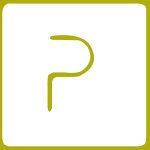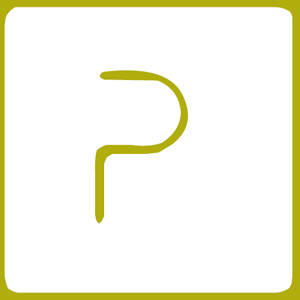 A world that fits inside a boy
by Shelby Lengyel
Runestone, volume 7
CLICK IMAGE BELOW TO READ POEM (IMAGE) AND FLIP PHONE TO LANDSCAPE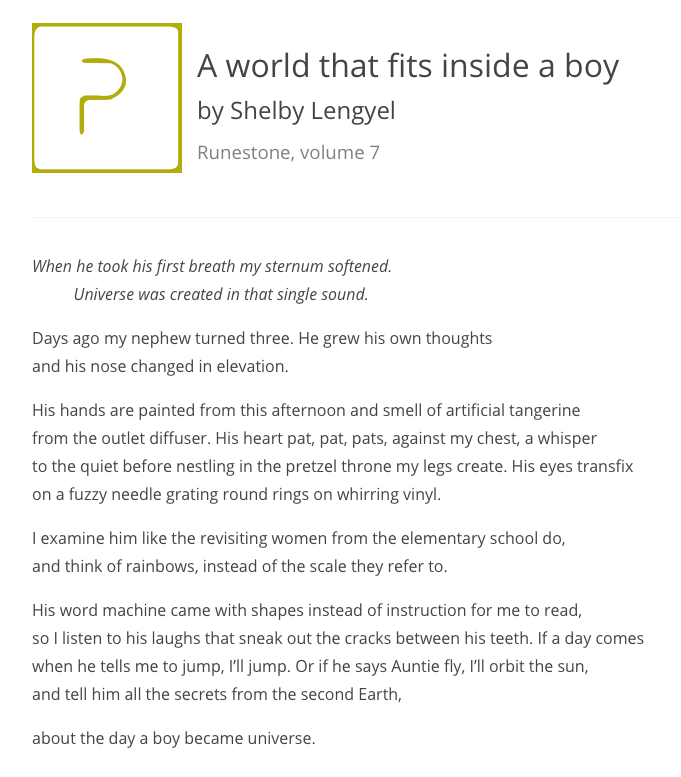 When he took his first breath my sternum softened.
          Universe was created in that single sound.
Days ago my nephew turned three. He grew his own thoughts
and his nose changed in elevation.
His hands are painted from this afternoon and smell of artificial tangerine
from the outlet diffuser. His heart ​pat, pat, pats,​ against my chest, a whisper
to the quiet before nestling in the pretzel throne my legs create. His eyes transfix
on a fuzzy needle grating round rings on whirring vinyl.
I examine him like the revisiting women from the elementary school do,
and think of rainbows, instead of the scale they refer to.
His word machine came with shapes instead of instruction for me to read,
so I listen to his laughs that sneak out the cracks between his teeth. If a day comes
when he tells me to jump, I'll jump. Or if he says ​Auntie fly​, I'll orbit the sun,
and tell him all the secrets from the second Earth,
about the day a boy became universe.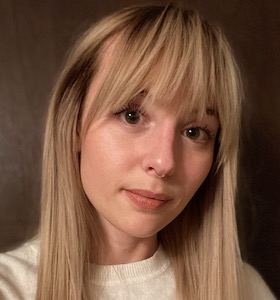 Shelby Lengyel
Normandale Community College
–
Shelby Lengyel received her AFA in Theatre Performance from Normandale Community College last year, and will graduate this spring with her AFA in Creative Writing. She is currently applying to BFA programs around the country in pursuit of a double major.