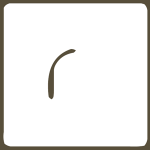 REVIEW:
Pizza Girl by Jean Kyoung Frazier


Runestone, volume 7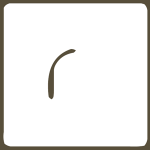 REVIEW:
Pizza Girl by Jean Kyoung Frazier
Runestone, volume 7
Reviewed by Kira Paul
— 
Pizza Girl by Jean Kyoung Frazier tells the story of an unnamed eighteen-year-old pregnant girl working out of a pizza place in suburban Los Angeles. In the midst of dealing with the death of her estranged father, her overbearing mother and boyfriend, and the looming responsibility of being a first-time mother, our protagonist befriends stay-at-home mom Jenny. As our heroine delivers pepperoni-and-pickle pizza to the middle-aged mother, their relationship blurs in confusing and gut-wrenching ways.
Pizza Girl offers an intricate, sharp, and wry perspective on what it means to be young, pregnant, and not knowing what to do next. Our protagonist is a delivery girl for a pizza place in her neighborhood, but she doesn't enjoy the job. Whenever her mother or boyfriend brings up anything relating to her future or the unborn baby, she hides behind sarcasm and one-word sentences. The dialogue is authentic and endearing, making the characters three-dimensional and helping move the plot forward. 
 Frazier's writing voice is strong, using dry humour and matter-of-fact storytelling to capture the aimless feeling of grief and not knowing who you are. Though it isn't explicitly stated, the narrator is having a hard time coping with her father's death. She is also anxious that she's too much like him, which slowly eats her up. The broodiness and dead-pan humour of the narration, though seemingly emotionless at times, is a refreshing look at what it feels like to be utterly alone, even when you are surrounded by people who love and support you. 
Poignant imagery explores the feeling of obsessiveness, and how our heroine does anything to distract herself from her inner turmoil. The descriptions of Jenny stand out from the rest of the novel, as our protagonist views their relationship unique from everything else. The fixations on Jenny's long ponytail, the holes in Jenny's tee shirts, and the softness of her body are written in a beautiful yet sadly endearing way. The way our protagonist is obsessed with Jenny is relatable to every reader, as we all have something that we fixate on when the real world becomes too much to bear.
Pizza Girl by Jean Kyoung Frazier is a heart-rending whirlwind wrought with dark humour, jaded loneliness, and rich unsentimentality. The novel will be sure to make you laugh, cry, and feel every emotion in between. 
KIRA PAUL
Hamline University
Kira Paul is a senior at Hamline University majoring in creative writing with a minor in English and criminology. When they're not doing homework, you can find them nose-deep in YA Fiction or catching up on gaming streams on Twitch.