READING ON A TABLET? 
THIS POEM IS BEST FORMATTED FOR LANDSCAPE VIEW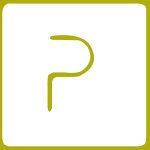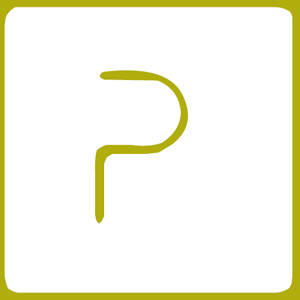 Closed Doors
by Trevor Meal
Runestone, volume 7
CLICK IMAGE BELOW TO READ POEM (IMAGE) AND FLIP PHONE TO LANDSCAPE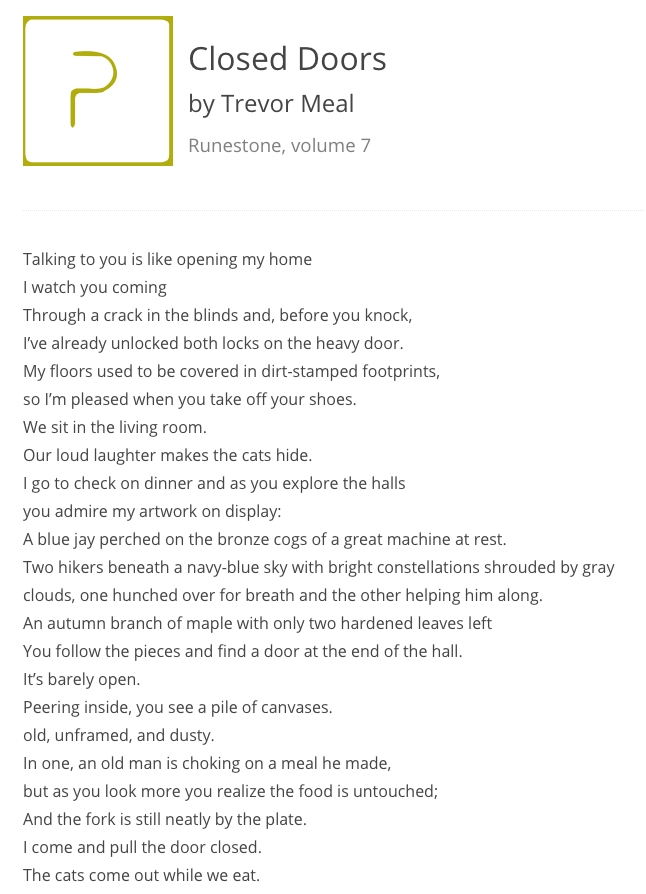 Talking to you is like opening my home
I watch you coming
Through a crack in the blinds and, before you knock,
I've already unlocked both locks on the heavy door.
My floors used to be covered in dirt-stamped footprints,
so I'm pleased when you take off your shoes.
We sit in the living room.
Our loud laughter makes the cats hide.
I go to check on dinner and as you explore the halls
you admire my artwork on display:
A blue jay perched on the bronze cogs of a great machine at rest.
Two hikers beneath a navy-blue sky with bright constellations shrouded by gray
clouds, one hunched over for breath and the other helping him along.
An autumn branch of maple with only two hardened leaves left
You follow the pieces and find a door at the end of the hall.
It's barely open.
Peering inside, you see a pile of canvases.
old, unframed, and dusty.
In one, an old man is choking on a meal he made,
but as you look more you realize the food is untouched;
And the fork is still neatly by the plate.
I come and pull the door closed.
The cats come out while we eat.
Trevor Meal
Washington and Jefferson College
–
Trevor Meal is a senior at Washington and Jefferson College. He is pursuing a Bachelor's degree in psychology with a minor in philosophy. He has previously been published in Washington and Jefferson's literary journal, The Wooden Tooth Review.