Volume Eight Runestone Editors
Halee Kirkwood
Faculty Editor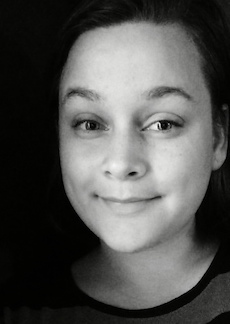 Halee Kirkwood, a 2019-2020 Loft Mentor Series Fellow, received their MFA from Hamline University. Their work has been published in The Academy of American Poets Poem-A-Day series, Water~Stone Review, Lunch Ticket, Muzzle Magazine, Grimoire Magazine, Cream City Review, Strange Horizons, and others. They have been nominated for a Pushcart Prize, as well as a nomination for a Best of the Net prize. Kirkwood was an inaugural teaching fellow for the 2019 Desert Nights, Rising Stars writing conference at Arizona State University, and has served as a writing mentor for the Minnesota Prison Writing Workshop. Their mini-chapbook, Exorcising The Catalogue, was published in Fall 2018 with Rinky Dink Press. Kirkwood is a proud first-generation college student and a direct descendant of the Fond du Lac Band of Lake Superior Ojibwe. 
Larissa Larson
Associate Editor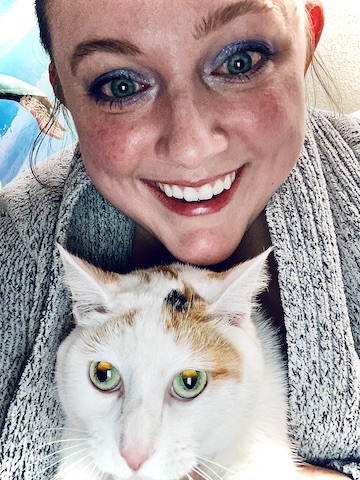 Larissa Larson attends Hamline University's MFA Creative Writing program in St. Paul, MN, and assists with editing Water~Stone Review and Runestone Literary Journal. Outside of school, Larissa works at a used bookstore, explores the many lakes with her partner, and watches scary movies with her calico cat, Athena.
Emily Brown
Michael Clausen
Michael Clausen will finally know sleep again now that he has graduated from Hamline University. Becoming an English major with a concentration in creative writing has been ten years in the making. Pridefully, he has zero debt to show for it. The system can own him when he takes out a mortgage.
Emma Harrington
Emma Harrington is a current senior at Hamline University and second year editor in chief of the Fulcrum Journal. Her poems have been published in Fulcrum, Emry's Online Journal, and december magazine. Outside of school, she loves to sing in choir, tend to her plants, and go on hikes.
Angel Kidd
Angel Kidd is a senior creative writing major with a focus in fiction. When she isn't watching YouTube, she is attempting to write a science fiction novel. After graduation she hopes to find a career in the publishing industry or as a manuscript editor before hopefully becoming a published author.
Trista Knebel
Trista Knebel is currently a junior at Hamline University pursuing her BFA in creative writing and BA in music. She loves murder mysteries and rain and when she's not in class she is working at a local florist in St. Paul, convincing herself not to bring home a new plant. 
Olivia Rose Lee
Olivia Rose Lee is working on earning her BFA in creative writing at Hamline University. She is an aspiring novelist interested in exploring environmental writing, mixed media art, and modern folklore.
Cal MacFarland
Cal MacFarland is a Creative Writing major in his final year at Hamline University. Self-proclaimed word wizard, Cal spends much of his time writing short stories, essays, and articles for publication. With a lifelong passion for incredible stories, he hopes to share his own with the world.
AJ Moore
Lynn Purdom
Anne Salmi
Anne Salmi is a creative writing student at Hamline University. When she isn't watching old episodes of The Great British Baking Show, you can find her knitting in a coffee shop, hanging out with friends, or spending way too much money at the local book store.