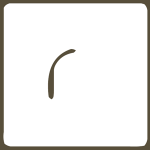 REVIEW:
Black Star
by Eric Anthony Glover
(illustrations by Arielle Jovellanos)

Runestone, volume 8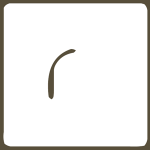 REVIEW:
Black Star
by Eric Anthony Glover
(illustrations by Arielle Jovellanos)

Runestone, volume 8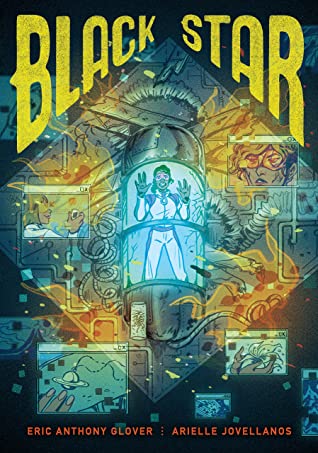 Black Star
Eric Anthony Glover
Illustrated by Arielle Jovellanos
Harry M. Abrams
May 2021
ISBN: 9781419742286
176 Pages
Reviewed by Cal MacFarland
— 
Black Star is the debut graphic novel by writer Eric Anthony Glover with illustrations by the ever-talented Arielle Jovellanos, who adds an air of both bright simplicity and beautiful realism to the otherwise dark abstractions of the story. Black Star is an exploration into the unknown, both on its surface and far below it as well. 
The story is a science-fiction fueled drama about a small crew of astronauts and scientists traveling into the uncharted territories of space and onto a hostile planet in order to collect an alien flower for its curative potential. But even while grounding itself firmly into the science-fiction genre, Black Star could be more aptly described as an explorative dive into psychological depths of humanity. An observation into what people are capable of in order to survive. No matter the cost.
The first chapter opens to immediate chaos. Readers follow Harper North, a brilliant scientist and, as reader's will discover quickly, a deeply flawed individual. North finds herself stranded on an alien planet—beautifully rendered through Jovellanos' illustrations while simultaneously depicting its dangerous landscapes—that she must journey across in order to reach the only remaining escape pod. As a graphic novel, readers quite literally watch as North struggles to survive her new environment and quickly discover how far she is willing to go to escape with her life. 
North's suit contains an operating system that records everything, and visually grants both her and readers access to past events. Both a literal and narrative device, the story utilizes this multi-functional tool throughout, and it is through this she receives the message: "just curious. would you still have left me to die if the shuttle had been built for two?" North is not alone and on top of everything else, is being hunted by a crewmate she may or may not have left to die.
Glover is at his finest when the story depicts the considerably heavy implications of character decisions and how those resonate with real world sociological, moral, and ethical concepts. Glover has taken what most people understand as conventional storytelling structures and encourages readers to question who their hero really is—both metaphorically and literally. 
Jovellanos' artwork brings to life the drama that unfolds on each page as readers literally see the effects they have on North. Each juncture in the story is met with life-or-death outcomes and North struggles with each new conflict she faces. Readers watch their hero evolve over each page into someone capable of what it takes to survive by shedding her humanity away piece by bloody piece. 
Conflict after conflict is met with questionable actions and reactions that force readers to consider what makes a protagonist a hero—or what makes an antagonist a villain. All the while readers must face their own morality for while most actions on their surfaces are awful by modern ethical standpoints, they are often understandable considering the instinct to survive. The lines between what is justifiable in life-or-death scenarios becomes so blurred that it perhaps no longer exists.
But with so much focus on the themes and science fiction of the story, the novel is not without its flaws. Relatively quickly, it becomes apparent that there are some conflicts that extend beyond our troubled characters.
Pacing suffers the most as the first half of the story is so frontloaded with exposition that the narrative becomes fragmented into abrupt chunks, often stopping the present story to relive past events to establish character and motivation. Which is ironic given that these characterizations are relatively flat. Flashbacks are constantly expositing information when the story needs it but in ways that never gives its audience a chance to truly know these characters beyond surface level. Readers never see these characters prior to starting their journey and only so much can be accomplished by flashing to their brief time together on their ship.
But even considering such shortcomings, the story is still a compelling one. Wild events occur within even wilder landscapes, alongside intriguing speculative technologies and complicated yet flawed characters. And with Jovellanos providing such radiantly rendered designs, this is certainly a welcomed addition to any science fiction fans shelf. 
North at one point in the story is considered as the crew's "guiding star," leading the mission's purpose towards a greater good for humanity. But readers will have to decide whether she truly was a guiding star or perhaps a blackhole; a tear in the fabric of spacetime and morality, from which there is no escape.
Cal MacFarland
Hamline University
Cal MacFarland is a Creative Writing major in his final year at Hamline University. Self-proclaimed word wizard, Cal spends much of his time writing short stories, essays, and articles for publication. With a lifelong passion for incredible stories, he hopes to share his own with the world.