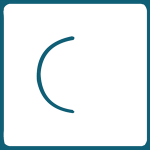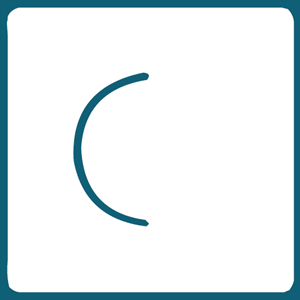 To Breathe, To Blow
by Camille Whisenant
Runestone, volume 8

To Breathe, To Blow
by Camille Whisenant
Runestone, volume 8
Some people think that God is in our breath, my mom told me a few years ago, sounding like she was testing the waters with me, unsure of what I'd think. When you focus on your breath, you can feel God's spirit.
My first reaction to this was probably similar to my initial reaction to many things my mom told me when I was a teenager: it's too ethereal, too "spiritual but not religious," not concrete enough. I hope I didn't say that to her.
Maybe because Mom and I are so alike, or maybe because of the parts of us that are different, I sometimes felt the need to push back against what she said, even when I knew deep down that we were mostly in agreement. It was unfortunate, this disagreeable part of me, because my mom is awesome. She never yells. For exercise, she jumps on the trampoline while listening to music. She asked me for a hula hoop for her fiftieth birthday. But I was stubborn, even when I wanted to listen to her, wanted to agree, wanted to change.
***
In ancient times, anatomists and philosophers located the soul in in the lungs or heart, and credited it with the ability to enliven the body. The Greek word for spirit is pneuma, coming from the root word pneō, a verb meaning to breathe, to blow. Biblical usages of pneuma include
The third member of the Trinity: the Holy Spirit. Coequal, coeternal with the Father and the Son

The spirit: the vital principal by which the body is animated

A spirit: a simple essence, devoid of all or at least all grosser matter, and possessing the power of knowing, desiring, deciding, and acting

The disposition or influence which fills and governs the soul

A movement of air (a gentle blast) 
***
It's really helpful if you can learn how to control your breathing, my mom says in a soothing voice to a friend over the phone, to a class of elementary schoolers, to a niece or nephew who confided in her at family dinner, to my best friend Emily about her panic attacks, to her therapy clients, to me. There are just so many things out of our control, but you can control your breath, and that gives you power over your nervous system to calm yourself down.
She filmed probably seven takes of the video about mindfulness she made for our church's women's organization at the beginning of the pandemic. I imagine the sisters in our congregation all isolated in their own homes, all breathing in synchrony— overwhelmed young moms missing their support systems, elderly women missing their grandkids, single women missing their community—my mom's voice playing through the tinny speakers of their iPhones while they clean up from dinner or in their headphones during a break from Zoom meetings, counting their inhale two three four, their hold two three four five six seven, their exhale two three four five six seven eight.
***
My Grandpa Haynes grew up helping his dad on their family's sheep ranch. It was hard work, and lonely for a talkative kid who loved people. His dad, my great-grandpa, never seemed to mind the long hours in sun, or the solitary nights when the wind blew hard. He was reportedly a man of few words, and according to my mom, many of those few words were pretty "salty."
During World War II, Grandpa joined the army so he could go to medical school, and so he wouldn't have to be a rancher anymore. During his schooling, internships, residency, and career, his dad kept working with the sheep; first with Grandpa's brother, then adding some hired help. As he aged, Great-Grandpa Haynes tried to recruit his grandkids to join him on the ranch, but nobody ever really took to it like he had. Even with hundreds of sheep in his flock, he could recognize the individual animals by their faces, without needing to check the identification tags on their ears. 
As a widower in his mid 80s with asthma and heart problems, Great-Grandpa Haynes developed pneumonia after spending a night sleeping under a tree at the ranch. At the hospital, he experienced a sudden cardiac arrest and lost consciousness. My grandpa, a surgeon, began chest compressions. He broke the hospital record for the longest continuous time spent performing CPR, but it was to no avail.
I've heard that CPR is extremely physically taxing to perform. I imagine him out of breath as the doctors around him looked at each other sadly, wondering how long he'd keep trying.
It breaks my heart to think about that. Grandpa, who loved people so deeply, who learned the value of hard work from his parents and from ranching, who was known to perform surgeries for free when his patients couldn't afford it. Grandpa, who saved so many people, unable to save his own dad.
***
I seemed to get croup every winter when I was little. I don't remember waking up coughing in the middle of the night so much as I remember what came after: standing on a chair in the kitchen so as to be tall enough to stand over the stove, inhaling steam from the pot of water Mom boiled. Sometimes, she added peppermint or eucalyptus oil to the water, making my eyes sting even as my cough subsided.
Mom said the two ways to help croup were hot air and cold air. When it wasn't too miserably cold, she'd take the afghan from the couch and we'd sit together on the front porch bench, wrapped in blanket and silence and darkness until my cough calmed and my breathing slowed to normal.
***
The summer I was eleven, Grandpa was sick. Lung cancer, stage four. His decline was shockingly fast and deeply upsetting, so I tried to ignore it as much as possible. Former rancher, former surgeon, former tennis player, former watercolor painter, former knock-knock joke teller, former dance recital goer. Now in bed. Now quiet, now holding my hand, now labored breathing, now asleep, now with blue-green plastic tubing snaking out of the machine and through the room and into his nostrils.
That whole summer, those three months of sickness, felt like holding my breath. I asked no questions of my parents because I knew I wouldn't like the answers. Avoiding the obvious and inevitable became an all-consuming focus. I saved up my most superficial thoughts and stories and questions, inhale inhale inhale, until I was full to the brim with words. I walked around like that, about to burst, and made sure not to release it until I was in the passenger seat of the car or the first sibling to come in from playing outside or in any other situation that could have turned into my parents telling me things I didn't want to hear, when I'd finally let it all out in one long rush, filling all the silence with chatter, careful not to leave room for anything else to be said.
Grandma and Grandpa Haynes' midcentury modern house, with its back wall of windows, now felt closed-in and uncomfortably quiet. The oxygen machine wooshed rhythmically, and Grandpa's breathing wheezed, and every time we arrived to see him, I'd greet Grandpa with good to see you instead of how are you (Mom had told us to stop asking). Excusing myself to the bathroom with the floral wallpaper, I'd look at myself in the mirror, tears welling up in my eyes, willing my breath to stay steady, before kneeling down on the carpet, and praying to be able to get through the visit without crying.
***
In Hebrew, the personal name of God is composed of four consonants, yod he vav he, which are written in English as YHWH. Yahweh. Jehovah. Lord.
Yod he vave he. Those four aspirated consonants, some have pointed out, sound like breathing. Which means that everywhere, always, any time there is quiet, one can hear God's children calling His name.
Could this be intentional? The work of an omniscient, omnipresent God who knew that His children would, despite their absolute need for Him, and His unending love for them, feel distant from Him, and hesitate to reach out in prayer?
I like to think so. I like to think that when I was looking for a concrete, closed-off Deity, God was shaking His head lovingly. That He maybe even rolled His eyes a little, in the way parents of teenagers often do.
I like to think that He purposely interwove the divine and the mortal in such a way that the same respiratory process keeping us alive also keeps us tied to Him. That He chose a name for Himself that would remind Him of us, of the fragility of the beings He created.
I no longer think of God as being strictly one way, but rather as vast enough to be both ethereal and material, celestial and substantial. I look for Him everywhere, and I find Him—I hear His name repeated in the deep breaths of my roommate at night, and find bits of divinity stuck to the bottom of my shoes when I get back from a walk outside.
***
My mom and Emily's mom, Nancy, met in 2011, the winter after my grandpa died. Nancy was bald from chemo. Breast cancer. She later told me how sick and awkward and alone she felt, and how much it meant to her when my mom plopped down next to her at the 3rd grade boys' Junior Jazz basketball game and started chatting. They figured out that my uncle was Nancy's oncologist, and that they both had daughters the same age, who would be starting seventh grade at the same school. Maybe they'll be friends, they said, probably unconvinced—who knew if we'd even get along?
Nine years later, after eight years of friendship and two years of being roommates (which is probably about as close to sisterhood as two sisterless girls can get), I lay awake in the middle of the night, on the phone with Emily, who was taking raggedy, heaving breaths.
It's still called breast cancer even when it's no longer in your breasts, but has metastasized in your lungs.
***
Sometimes there is nothing to say except
there are so many things we cannot control, but we can control our breath.
And inhale two three four.
And hold two three four five six seven.
And exhale two three four five six seven eight.
Sometimes there is nothing to say, so I only breathe,
listening to my yod he vav hes form my most sincere prayer.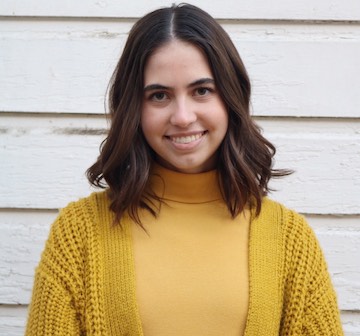 Camille Whisenant
Brigham Young University
Camille Whisenant is a student at Brigham Young University, where she is majoring in advertising and minoring in sociology and creative writing. This is her first publication.