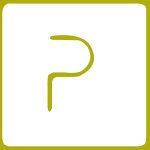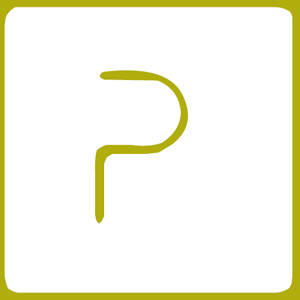 God
by Geoffrey Ayers

Runestone, volume 8
There's a thing
that is in a place
pitch black
stumbling through thick webs
ripping each silk strand
coalescing each thread
into a ball
that is wrapped
discrete
plummeting
ripping more threads
adding more weight
gathering speed
until, as a pit, it
rests. All threads defer,
reluctantly attaching
their frayed ends
to the orbital mass.
Created, the structure bends
but does not shear.
CLICK IMAGE BELOW TO READ POEM (IMAGE FILE) AND FLIP PHONE TO LANDSCAPE FOR BEST VIEWING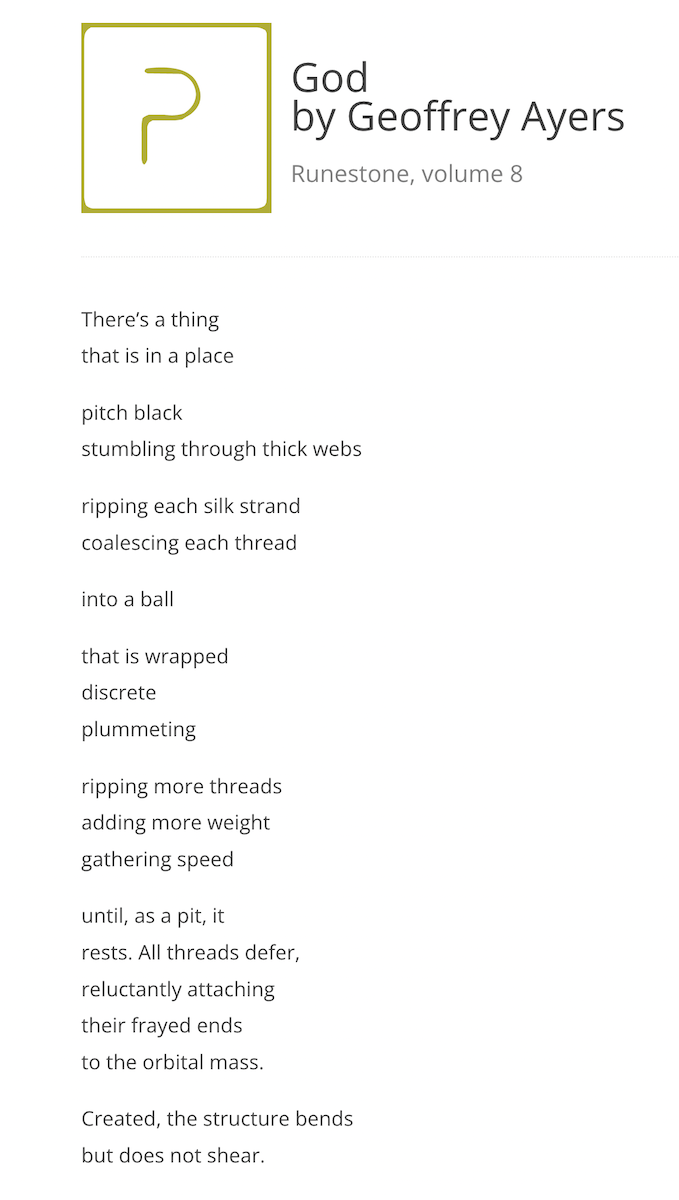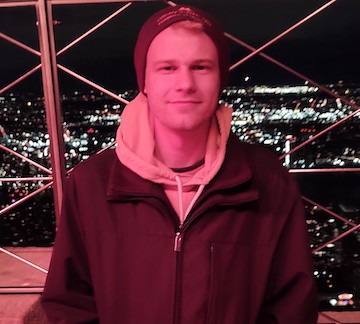 Geoffrey Ayers
University of Minnesota
Geoffrey Ayers is a copyeditor and recent alumnus from the University of Minnesota with a degree in English. Based in Minneapolis, MN, he is obsessed with the transcendent's intrusion into the quotidian and the role of curiosity in creativity. His poetry can also be found in The Tower.