READING ON A TABLET?
THIS POEM IS BEST FORMATTED FOR LANDSCAPE VIEW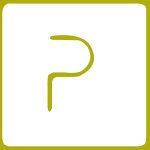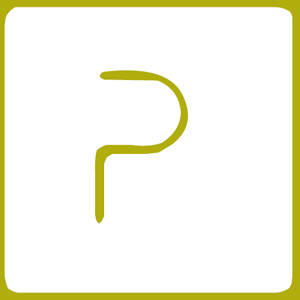 Feeding the Birds
by Annie Przypyszny

Runestone, volume 8
The refreshments kiosk at the botanical garden sells stale bread
to crumble up and fling at the ducks, 
                                                   yet, I remember being told
you're not supposed to feed funnel cake
to the migrating geese at Cedar Point. 
                                           Still, when you see a murder
of crows sticking their quick, rude beaks into the carcass 
of a squirrel, you have to leave them be and avoid any impulse
to shoo away those shameless scavengers. Why? 
    Well, that's the way life,
or death, or nature works—like how the man with the wetsuit 
and scuffed bucket is payed to toss greasy fish
into the whining throats of the zoo penguins, 
        and how you shouldn't 
throw rice at a wedding, because it will swell the bellies 
of the songbirds and kill them. 
      And there's no right way
to tell someone you love them, that you shape 
your daydreams around them, that you want to kiss them 
all over their body and read them to sleep every night—
you just have to keep taking chances and being wrong, 
because life, death, nature, something.
CLICK IMAGE BELOW TO READ POEM (IMAGE FILE) AND FLIP PHONE TO LANDSCAPE FOR BEST VIEWING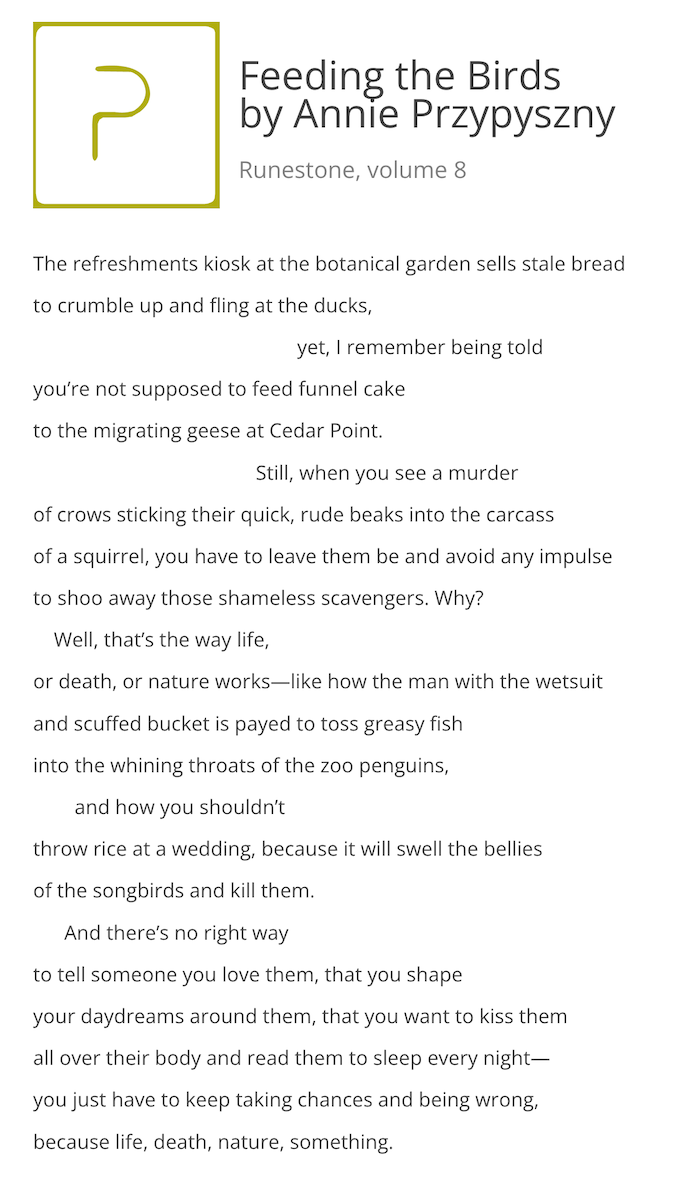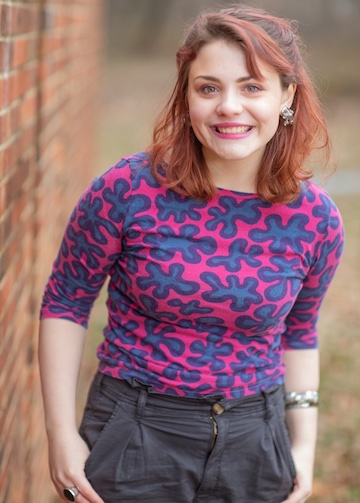 Annie Przypyszny
American University
Annie Przypyszny is a student at American University, majoring in Creative Writing. She is also the assistant poetry editor for The Adirondack Review. She has poems published or forthcoming in The Northern Virginia Review, Pacifica Literary Review, The Healing Muse, North Dakota Quarterly, Tupelo Quarterly, Ponder Review, and others.