Volume Four (2017) Runestone Editors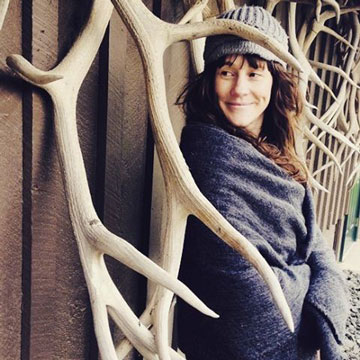 Gretchen Marquette
Executive Editor
Gretchen Marquette is the author of May Day (Graywolf Press, 2016.) Her poetry has appeared in Poetry, Harper's, the Paris Review, Tin House, PBS Newshour, and other places. She lives in Minneapolis.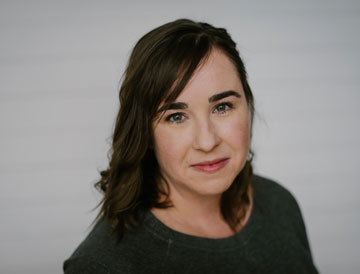 Jennifer Manthey
Associate Editor, Creative Nonfiction & Poetry
Jennifer Manthey is a student in Hamline University's MFA program. Her work has appeared or is forthcoming in journals such as Crab Orchard Review, Tinderbox Poetry Journal, Rhino, Literary Mama and Rise Up Review.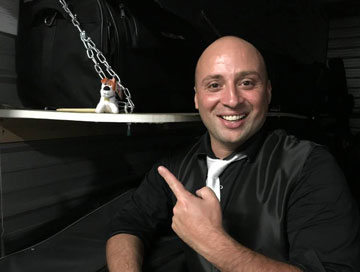 Charles Dubois
Associate Editor, Fiction
Charles Dubois is an MFA student with a focus on/in fiction. His ultimate goal is to write a couple dozen mediocre American novels, leaving the next great ones for the over-achievers.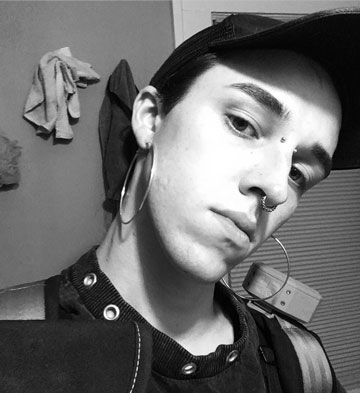 Corva León
Assistant Editor
Corva León is non-binary, latinx, poet, visual artist and fledgling gender theorist currently residing in Minnesota with aspirations to attend graduate school on the East Coast.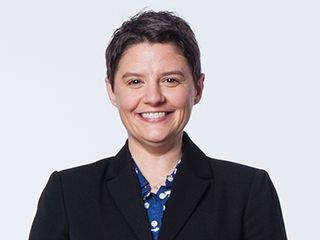 Meghan Maloney-Vinz
Managing Editor
Meghan Maloney-Vinz is the managing editor of all three literary journals of The Creative Writing Programs at Hamline University: Runestone; rock, paper, scissors (the in-program graduate student journal); and Water~Stone Review, the nationally acclaimed literary annual. Maloney-Vinz is also a founding member and layout manager for broadcraft press.
Danny Andrews
Danny Andrews is a senior at Hamline University. He loves writing political satire, performing stand-up comedy at various open mics, hats, and acting. His poetry has appeared in his university's journal, The Fulcrum. If he could be any kind of animal he would be a lobster that is blue.
Connor Byrne
Connor Byrne still doesn't know how to introduce himself, despite his endless study of literature. He is constantly lost in the world of words, words, words and not enough in the physical, but in this field that's probably a good thing. Connor want to be a fiction writer but generally end up being more into poetry. Weird how that works out.
Ash Flaim
Ash Flaim is a Minnesotan born and bred. She discovered writing in 7th grade and hasn't looked back, completing a BFA in Creative Writing from Hamline University. Her passion is fiction, though she also enjoys poetry. When she's not writing, reading, or working, you'll find her in front of the TV.
Taylor Elgarten
Taylor Elgarten is a senior at Hamline University who will graduate with a BFA in Creative Writing. She owns three cats, and will one day open a book and coffee "food" truck.
Kaitlin Hatman
Kaitlin Hatman is an extraterrestrial living in secret on planet earth. She is a poet and fiction writer, occasional artist, and smalltime podcaster who loves dogs and D&D. One time she met Hulk Hogan at a Perkins.
Rebecca Higgins
Rebecca Higgins is a senior in Hamline University's B.F.A. in creative writing program. Her work can be found in Canvas, The Fulcrum, The Oracle and American High School Poets. Rebecca has worked with Red Bird Chapbooks, Redleaf Press, Sparkhouse Family, and now, Runestone. She can often be found cuddling with her cat, Remmy, while of course watching 'Parks and Recreation.'
Liv Kessler
Liv Kessler is a student in her final year at Hamline University, studying creative writing and digital media arts. She enjoys reading all genres, but focuses her writing on creative non-fiction and poetry. Post-graduation, she hopes to remain in the cities and utilize both of her degrees. She enjoys being active, and is a member of Hamline's track and field team, as well as a former member of the gymnastics team. In her free time, she enjoys outdoor activities, cleaning, crafts, making coffee, and writing. When she's not at school, she loves heading home to Chanhassen, MN to spend time her with parents and brother.
Alex McCormick
Alex McCormick is a poet, songwriter, and musician from Minneapolis, MN. His poetry is experimental in form, incorporating found texts that are later annotated, transcribed speeches and fake documents like resumes and letters. All are primarily tools used to create political satire and philosophical discussions. Alex's other passion is playing and writing music, and currently performs with Minneapolis based indie rock band Sass, as well as several others. He is a senior at Hamline University, with a major in creative writing and a minor in English.
Jessica Mausolf
Jessica Mausolf is currently a senior at Hamline University, going for a degree in creative writing. While she enjoys writing, reading is her real passion, her library at home attests to that.
Cody Rogers
Cody Rogers is a fiction writer, gamer, anime fan and an overall "nerd" personified. He graduated with an AFA in creative writing from Normandale Community College and obtained his BFA from Hamline University. His dream is to team up with an artist and write graphic novels.
J.R. Selmi
J.R. Selmi is a poet in her final year at Hamline University. She was raised in an all-women, tri-generational household and added a fourth with her daughter, which, to say the least, gives her a unique perspective.
Maya Wesman
Maya Wesman is a senior at Hamline University majoring in creative writing with a focus in fiction. She loves writing fantasy and science fiction, and one day hopes to author children's books. She believes that through stories we can explore what it really means to be humans in a complex world.
Alex Werner
Alex Werner is currently a junior studying creative writing at Hamline University. Her focus is fiction and she enjoys the fantasy sub-genre the best. She likes to draw in what free time she has and hopes to be able to provide illustrations for her writing in the future. Her dream is to eventually publish her own novel.
Courtney Yokes
Courtney Yokes is a senior a Hamline University who primarily writes fiction and poetry. Her work as been seen in The Fulcrum and The Rapids Review. Like any writer, she works hard to build her publishing credentials, connections, and most importantly her skills as a writer. The world is overwhelming and she's just looking to make her mark on it.