Volume 2 (2016) Runestone Editors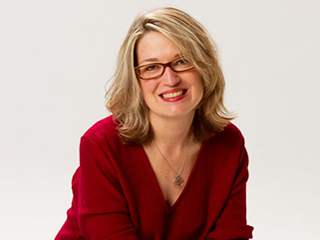 Katrina Vandenberg
Executive Editor
Katrina Vandenberg is the author of The Alphabet Not Unlike the World (2012) and Atlas: Poems (2004), both published by Milkweed Editions. With poet Todd Boss, she is co-author of the chapbook On Marriage (Red Dragonfly Press). Her essays and poems have appeared in The American Scholar, Blackbird, The Southern Review, Orion, The Iowa Review, The Sun, Alaska Quarterly Review, Poets and Writers, and other journals; and several anthologies, including Where One Voice Ends Another Begins: 150 Years of Minnesota Poetry (Borealis). Read full Hamline faculty profile.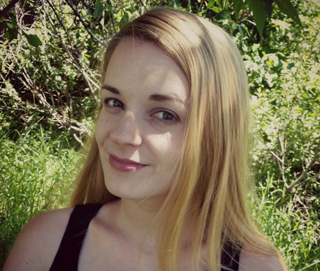 Hillary Walker
Associate Editor, Creative Nonfiction
Hillary Walker lives in Minneapolis, yet spends much of her time in St. Paul working at an inner city mission. Her writing topics vary from the struggles of an urban setting to a childhood spent in a farmhouse surrounded by cornfields. Besides writing, she takes pleasure in a keen Scottish jig or reel, and if you look carefully she can be spotted dancing at the Minnesota Renaissance Festival as a part of the Royal Scottish Country Dance Society. Hating fear as much as she loves adventure, propels her to go to foreign places often not traveled. She is an MFA candidate in nonfiction at Hamline University, and last year enjoyed being on the editorial nonfiction board for the Water~Stone Review.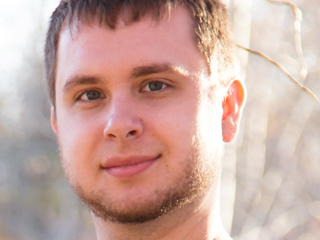 Nick Lloyd
Associate Editor, Fiction
Nick Lloyd is a fiction writer dwelling in the Twin Cities with his wife and two corgis. He is currently an MFA student at Hamline, working to finish his thesis. When not writing, he'll either be reading a new book or deeply engrossed in a video game, neither of which he can end up finishing.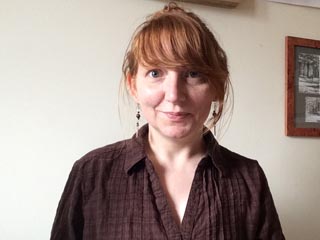 Jenniey Tallman
Associate Editor, Poetry
Originally from Virginia, Jenniey lives in the Twin Cities with her husband and their 3 sons. Her recent writing is published or forthcoming in Electric Lit, Nashville Review, DIAGRAM, The Austin Review, and Slice, among others. Currently completing her MFA in poetry at Hamline, she also assists behind the scenes for Runestone Literary Journal and is the Communications Assistant in The Creative Writing Programs at Hamline. Find her online at jennieytallman.com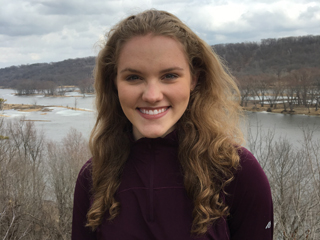 Sophia Myerly
Assistant Editor, Creative Nonfiction
A transplant from the fields of Iowa to the deep forests and flowing waters of Minnesota, Sophia delights in the natural world and considers it to be her writing muse. She is fascinated by the complexities of the written word and the hidden marvels of the brain, which explains why she savored the opportunity to pursue a double major in Creative Writing and Psychology with a double minor in English and Linguistics at Hamline. Equipped with a deep, reverent appreciation of research and heavily laden bookshelves, Sophia is currently delving deeper into her studies of creative nonfiction in the Hamline MFA program after graduating from the undergraduate program this past spring.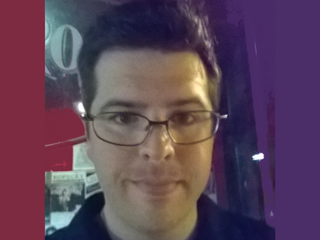 Paul Patane
Assistant Editor, Fiction
Paul is a fiction writer, screenwriter, and journalist. One of his screenplays, Two Too Many, was featured at the 2014 ACTC Film Festival and his most recent short film, Death of the Newsman, is streaming online. Originally from Washington, D.C., he lives in Minneapolis and likes to drink scotch, line edit, and go to rock concerts. Paul is in the low residency MFA for Writing program at Pacific University in Oregon. He graduated with a BFA in Creative Writing from Hamline University in Spring 2016.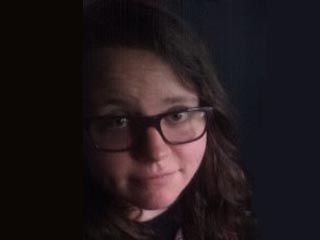 Rebecca Drobinski
Assistant Editor, Poetry
Rebecca Drobinski is a born and raised Minnesotan. Most days, she thinks about life as a hermit in the woods, cozied up with books and blankets. She hopes to one day write good things.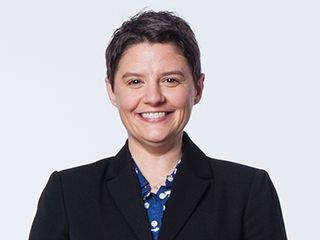 Meghan Maloney-Vinz
Managing Editor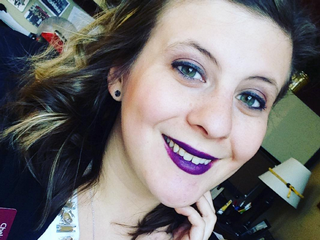 Chelsea DeLong
General Operations Manager
Chelsea DeLong is a graduate student at Hamline University in St. Paul, pursing her MFA in fiction. Originally from Michigan, Chelsea has found her home in the Twin Cities and all of its rich literary history. She's worked with Water~Stone Review for a year and can usually be found writing her novel, cooking, and running around Hamline's campus.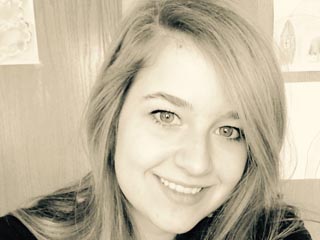 Allison Nordman
General Operations Assistant
Allison recently graduated from Hamline University where she majored in Creative Writing and minored in English and Business. Her favorite writers are Anton Chekhov and Ray Bradbury. Besides reading and writing, she loves to paint, finding inspiration from the Cubism movement. She lives in the 'burbs with a pup named Murphy who barks… at trees.
Belle Allan
BELLE ALLAN is a senior, studying creative nonfiction and English at Hamline University. She has worked as a web-editing intern in Hamline's marketing communications office for three years. Belle hopes to combine her burgeoning web know-how with her longtime love of writing and editing in her career after Hamline.
Courtney Baldrige
COURTNEY BALDRIGE is a poet and recent graduate of Hamline University. In addition to her passion for writing and the written word, Courtney also enjoys her work with elementary students and volunteering at a cat shelter.
Effie Barnes
EFFIE BARNES graduated this year with a Bachelor of Fine Arts in Creative Writing. Primarily a fiction writer, Effie has recently discovered the joys of writing poetry. She also enjoys watching nature documentaries and re-organizing her Harry Potter book collection.
Abby Campbell
ABBY CAMPBELL is a recent graduate of Hamline University, where she majored in Creative Writing. She is a proud Hufflepuff, James Potter in her group of Marauders, and is more inclined to spend hours on the Internet than do homework. Her goals are loftier than her height and she is currently working to share her stories with the world.
Justin Christensen
JUSTIN CHRISTENSEN is a 2016 graduate from Hamline University, where he studied Creative Writing and English. In his free time he likes to dabble in journalism, go to shows, and explore the Twin Cities. Currently, he's working on a new short story as well as several poems.
Blanca Crespin
BLANCA CRESPIN is a poet who recently graduated from Hamline with a degree in Creative Writing. Her current work is centered on being a new mother and her time is spent writing, working, and being with her daughter.
J.D. Delzer
J.D. DELZER is a published author with two novels of adventure fantasy. You can often find him either in front of a computer or with a Nintendo controller in his hands. His three greatest inspirations are nature, novels, and his cat.
Jenna Engfer
JENNA ENGFER is recent graduate of Hamline where she majored in Creative Writing. Her favorite authors are Emily Giffin and Mary Kay Andrews. In addition to writing, Jenna also enjoys singing and baking in her free time. She hopes to one day become a published author.
Allie Fogelberg
ALLIE FOGELBERG is a recent graduate of Hamline University who studied creative writing with a focus in fiction. She is an aspiring writer of young adult literature. 
DJ Hill
DJ HILL is a poet, freelance writer, and photographer. Her work has appeared in The Atrium, Century Times, Fulcrum, Red Flag Poetry, and The View from Here: Poetry to Help You Soar, as well as Maple Grove, Southwest Metro, St. Croix Valley, and White Bear Lake Magazines. www.djhill-writer.com 
McKinley Johnson
MCKINLEY JOHNSON is a full-time student pursuing his Creative Writing degree in poetry with sights on becoming a professor and teaching his love of poetry to a new generation. He is a jack-of-all trades and has been a poet, writer, and part-time Power Ranger.
Jake Kjos
JAKE KJOS recently graduated from Hamline University where he majored in Creative Writing, with a focus in creative non-fiction. In his off time, he loves to play video games and watch Minnesota sports.
Meghan O'Brien
MEGHAN O'BRIEN is a senior at Hamline University pursuing a double major in English and Creative Writing. She one day hopes to write a publishable book and enjoys reading chick lit and murder mysteries. Her favorite authors—at the moment—are Gillian Flynn and Sophie Kinsella.
Allie Pikala
ALLIE PIKALA recently graduated from Hamline University, where she studied Creative Writing. She primarily writes essays. Her work has appeared in Fulcrum. Allie can also be found playing bass around the Twin Cities in her bands Cadence & the Wolf and With Iowa In Between.
Sandra Youngs
SANDRA YOUNGS is a recent graduate of Hamline University, where she earned a BFA in Creative Writing. She also holds an AFA in Creative Writing from Normandale Community College and works as an associate editor for Poetry City, USA. She lives in Chanhassen, Minnesota, enjoys eating ice cream in cold weather, and can't stop writing about trees.