READING ON A TABLET? 
THIS POEM IS BEST FORMATTED FOR LANDSCAPE VIEW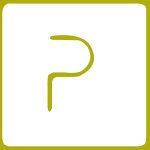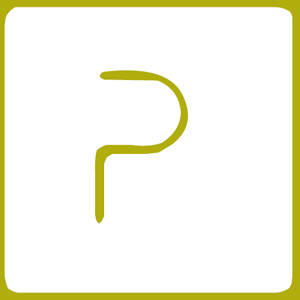 Why Am I Sadder During the Summer
by Lex Chilson
Runestone, volume 6
CLICK IMAGE BELOW TO READ POEM (IMAGE) AND FLIP PHONE TO LANDSCAPE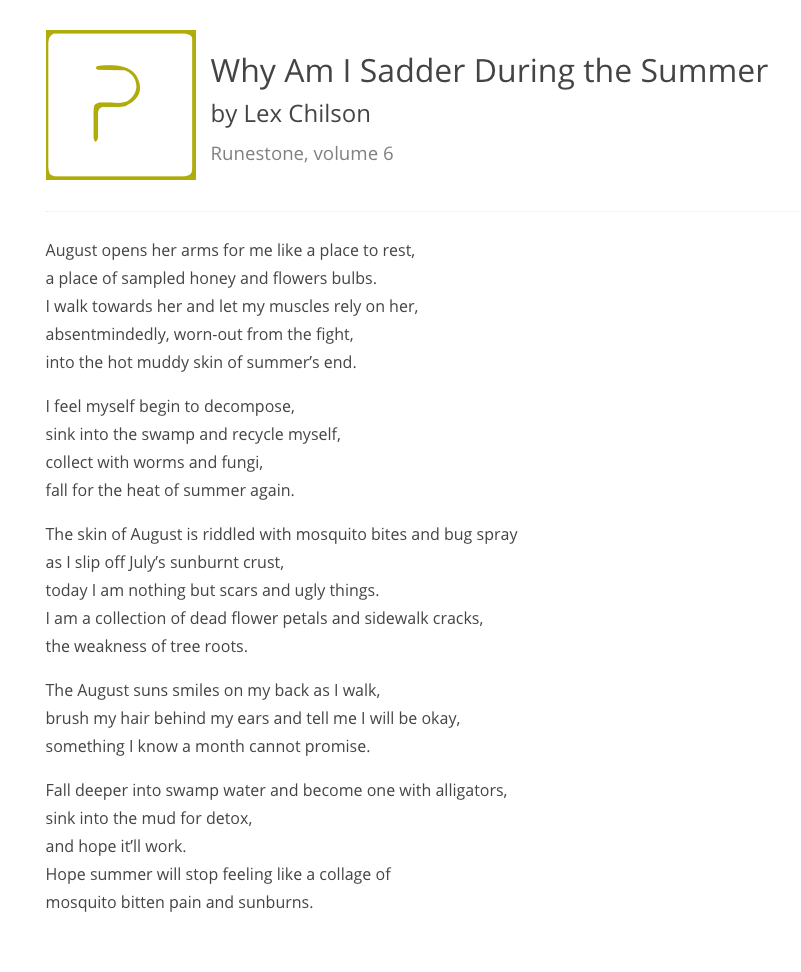 August opens her arms for me like a place to rest,
a place of sampled honey and flowers bulbs.
I walk towards her and let my muscles rely on her,
absentmindedly, worn-out from the fight,
into the hot muddy skin of summer's end.
I feel myself begin to decompose,
sink into the swamp and recycle myself,
collect with worms and fungi,
fall for the heat of summer again.
The skin of August is riddled with mosquito bites and bug spray
as I slip off July's sunburnt crust,
today I am nothing but scars and ugly things.
I am a collection of dead flower petals and sidewalk cracks,
the weakness of tree roots.
The August suns smiles on my back as I walk,
brush my hair behind my ears and tell me I will be okay,
something I know a month cannot promise.
Fall deeper into swamp water and become one with alligators,
sink into the mud for detox,
and hope it'll work.
Hope summer will stop feeling like a collage of
mosquito bitten pain and sunburns.
Lex Chilson
School of the Art Institute of Chicago
Lex Chilson is a Puerto Rican poet, filmmaker, activist, and journalist hailing from the North Side of Chicago. She is currently studying at the School of the Art Institute of Chicago, pursuing a Bachelor of Fine Arts degree with an emphasis in writing. She has previously been published in Rookie Mag, WaterSoup Press, Literary Orphan Journal, and Verve Lit Mag.