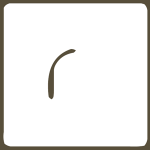 REVIEW:
The Vegetarian by Han Kang


Runestone, Volume 6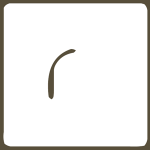 REVIEW:
The Vegetarian by Han Kang
Runestone, Volume 6
Reviewed by Hannah Morin
— 
The Vegetarian, Han Kang's award winning novel, has been translated into more than a dozen languages and received critical acclaim across the globe. Published originally in Korea, the novel received an English translation in 2015 by Deborah Smith, after which it deservedly won the Man Booker International Prize. It is a haunting tale that feels almost damaging to the reader, but damaging in a way that we all need.
After terrifying dreams cause Yeong-hye to swear off eating meat and become a strict vegetarian, a twisted chain of events is set into motion that tears apart the family around her. Told from three perspectives — Yeong-hye's husband, brother-in-law, and sister, The Vegetarian is a story of one woman's descent into madness and rebellion, and its effects on the people surrounding her. Some are pushed away, some are drawn into her madness, and some gain from it new clarity regarding themselves and their world. At times violent, at times an exploration of twisted eroticism, and at times an exploration of human beings' connection with nature and one another, Han Kang weaves a complex tale of both blood and beauty.
The novel is broken into three sections, with each focusing on a different character's perspective. Interestingly, the titular character, the vegetarian herself, is not given a section to speak through. Although the story is about her and her relationship with her physical self, it is also about the relationship that others have with her body. As an exploration of gender politics and female autonomy (or lack thereof), this mechanism works geniusly to illuminate the novel's complex themes. Yeong-hye speaks to the reader only in a few short, lyrical flashes of dreams. We receive glimpses of the nightmares that inspire Yeong-hye to give up eating meat. Initially they appear to focus on the act of eating flesh, with Yeong-hye dreaming about "My bloody hands. My bloody mouth. In that barn, what had I done? Pushed that red raw mass into my mouth, felt it squish against my gums, the roof of my mouth, slick with crimson blood" (pg 20). The descriptions are enough to make the reader consider a vegetarian lifestyle, but the dreams grow even more disturbing as the evolve beyond nightmarish concepts of a carnivorous diet. Yeong-hye begins to dream of murder, of her body becoming an unfamiliar traitor, and of a family patriarch brutally killing a dog. 
These dream fragments appear only in the first section of the novel. Otherwise, we only know her through the relationships that the characters surrounding Yeong-hye have with her. These characters surrounding her each have a different conceptualization of who. We see her as a wife, as a sexual object, and as a sister, and she carries a different meaning to the different characters that often has little to do with who she truly is as a human being. Although the reader receives tantalizing hints of how Yeong-hye views herself at her core, we never receive true access to her devolving — or, perhaps, evolving — psyche.
The Vegetarian is a novel that is not read so much as it is experienced. It is a true success, effective on an emotional and intellectual level, as well as a visceral, disturbing one. The novel is a page-turner, yet each scene makes the reader want to sit and contemplate what they've just read. Han Kang has crafted a masterpiece out of pain and human disconnection, and The Vegetarian deserves to be read both widely and with care. 
HANNAH MORIN
Hamline University
Hannah Morin is a senior at Hamline University studying Psychology and Creative Writing. In her free time, she enjoys reading, writing, and watching horror movies.