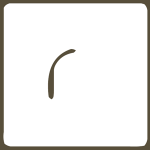 REVIEW:
Evidence of V: A Novel In Fragments, Facts, and Fictions
by Sheila O'Connor

Runestone, Volume 6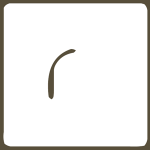 REVIEW:
Evidence of V: A Novel In Fragments, Facts, and Fictions
by Sheila O'Connor
Runestone, Volume 6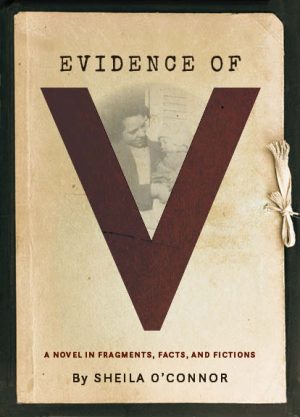 Evidence of V: A Novel In Fragments, Facts, and Fictions
Sheila O'Connor
October 2019
ISBN: 978-1-941628-19-5
Reviewed by Kelly Holm
— 
Margaret Atwood famously said that nothing in The Handmaid's Tale is truly speculative: all of the atrocities her characters endure have really happened to women at some point, at some place, in the world. All too often, Americans associate religious dictatorships and rigid policing of female sexuality with the Global South and not with our own country. But within the last century, young girls were institutionalized in so-called reformatories by the state for getting pregnant out of wedlock. 
Such is the predicament of V, a 15-year-old aspiring singer living in Minneapolis in the 1930s. Her granddaughter is Sheila O'Connor, author of the subject of this review: Evidence of V: A Novel In Fragments, Facts, and Fictions. The two never knew each other, however: V "gave" O'Connor's mother up for adoption as a baby, and O'Connor only began to research V's predicament when her mother learned that something was amiss about her own biological history. Though little is known about the details of V's life, O'Connor fills in the gaps with her novel, complementing the imagined with real-life court records. 
It's the throes of the Great Depression, and ninth-grader V is in the midst of her own. Desperate to escape an abusive stepfather, she stumbles upon Mr. C, a 35-year-old Jewish nightclub owner, and begins working for him as an entertainer. The relationship, however, becomes more than professional. V believes she's in love, and Mr. C is quick to take advantage of her vulnerable position. Before she sees her 16th birthday, she is pregnant with his child. She has committed no crime, and the law specifies as such, yet she is incarcerated for "immorality," made a ward of the state until she is twenty-one.
Joining her at the Sauk Centre "home school" where she is interned are nearly a hundred other girls, some as young as eight. O'Connor does not shy away from the cruel reality of how an elementary schooler comes to be classified as a sex delinquent: "This is difficult to accomplish on your own. An ordinary girl may need… an older neighbor who can rape her when she's twelve. Or a cousin who can take her in the closet, gag her mouth, make her feel his thing." 
She also points out the racial and cultural disparities when it came to the incarceration of young girls. Minnesota was 99.2% white as of the 1930 census, yet over 10 percent of girls in institutions in 1937 were Native. There is also the matter of Mr. C's religion: Minneapolis in the 1930s was virulently anti-Semitic, and most of the hostility the legal system has towards him is based on the fact that he is Jewish, rather than his sexual abuse of a teenager. Despite this, V does not fully disclose his identity, protecting him as a means of rebellion because she believes that he will make it up to her when she gets out.
If you're looking for a happy or unambiguous ending, this book does not deliver- but to do so would only further obscure the atrocities that even today are not publicly acknowledged. There is some comfort in knowing that though V's plight was real, many of the details of the injustices she endured were filled in by O'Connor, making up for the gaps within her unrecorded story, so perhaps she did not suffer as badly in actuality. Most likely, though, this hope is in vain. V's trauma may be over, but its legacy lives on through her surviving descendants, and through every woman who suffers the misplaced consequences of victimization. Its unearthing is a necessity if wrongs are to be righted, and excavated it has been indeed. Through these fragments, facts, and fictions, O'Connor truly provides Evidence of V. 
KELLY HOLM
Hamline University
Kelly Holm is a member of Hamline University's class of 2021. She is an award-winning student journalist for The Oracle and an English and Creative Writing double major. Besides Runestone, she's interned with Sentinel Publications, Elicit Magazine and GenZ Publishing. She hopes to find work as a professional writer.