READING ON A TABLET? 
THIS POEM IS BEST FORMATTED FOR LANDSCAPE VIEW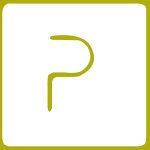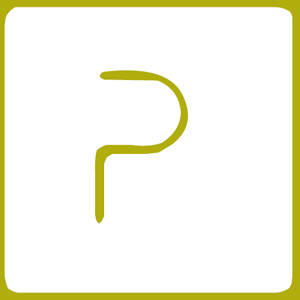 Malleable

by Adam D. Weeks
Runestone, volume 6
CLICK IMAGE BELOW TO READ POEM (IMAGE) AND FLIP PHONE TO LANDSCAPE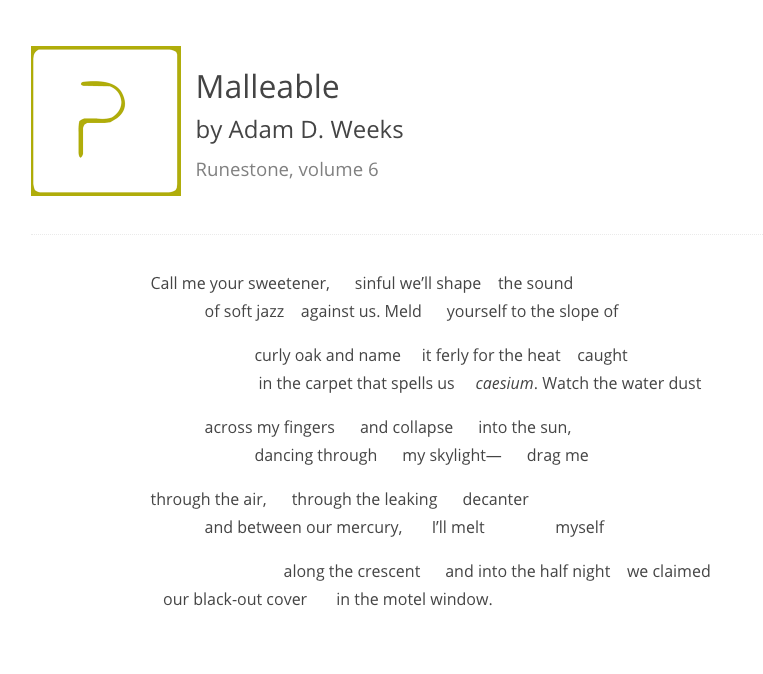 Call me your sweetener,      sinful we'll shape    the sound
             of soft jazz    against us. Meld      yourself to the slope of
                         curly oak and name     it ferly for the heat    caught
                          in the carpet that spells us     caesium. Watch the water dust
             across my fingers      and collapse      into the sun,
                         dancing through      my skylight—      drag me
through the air,      through the leaking      decanter
             and between our mercury,       I'll melt                 myself
                                along the crescent      and into the half night    we claimed
   our black-out cover       in the motel window.
stay fresh as the two a.m. till we move to the back seat I shove
             in my back pocket, faded to the shape of your palm. I keep
             cold beer on my teeth 'cause I can't figure how to swallow
salt water and willow, woven through the tide. The bitter
             'bout four p.m.—past supper time and I'm still rubbing canvas, raw
             like the wind across our fogged glass. The chandelier swings
long when the wind slows, the wind they whisper when you fly
through the suburbs at eleven, too late and losing
             taste till plain white peppermint is all
we know how to say. At dawn I'll taste shotgun
             till we move to the backseat, till we dry like the winter
             sweet you hide in my wallet.
Adam D. Weeks
Salisbury University
Adam D. Weeks is a junior studying creative writing at Salisbury University. He had a poem previously published in The Saunterer. He has poems forthcoming in Asterism and a fiction piece forthcoming in The Scarab Review.