READING ON A TABLET? 
THIS POEM IS BEST FORMATTED FOR LANDSCAPE VIEW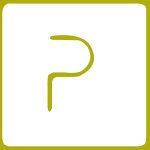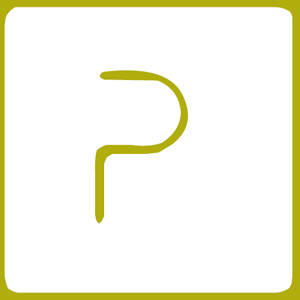 how to be a human being
by arizona hurn
Runestone, volume 6
CLICK IMAGE BELOW TO READ POEM (IMAGE) AND FLIP PHONE TO LANDSCAPE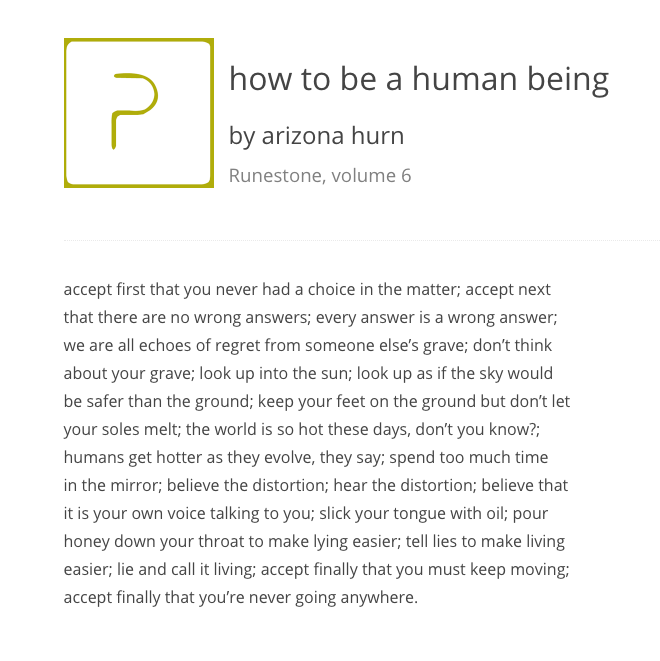 accept first that you never had a choice in the matter; accept next
that there are no wrong answers; every answer is a wrong answer;
we are all echoes of regret from someone else's grave; don't think
about your grave; look up into the sun; look up as if the sky would
be safer than the ground; keep your feet on the ground but don't let
your soles melt; the world is so hot these days, don't you know?;
humans get hotter as they evolve, they say; spend too much time
in the mirror; believe the distortion; hear the distortion; believe that
it is your own voice talking to you; slick your tongue with oil; pour
honey down your throat to make lying easier; tell lies to make living
easier; lie and call it living; accept finally that you must keep moving;
accept finally that you're never going anywhere.
arizona hurn
Austin Peay State University
arizona hurn is a poet from Clarksville, Tennessee. She has a Bachelor's in English from Austin Peay State University, where she was the head of the creative writing club, the editor of the undergraduate publication Red Mud Review, and an intern for Zone 3. She can be found at @radiumrofficial and running Ink Bucket Literary with her husband. This is her first publication.