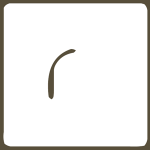 REVIEW:
Arkansas by John Brandon


Runestone, Volume 6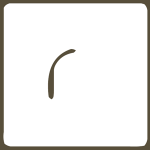 REVIEW:
Arkansas, by John Brandon

Runestone, Volume 6
Reviewed by Gabriel Mianulli
— 
In John Brandon's debut novel Arkansas, two jaded twenty-somethings Swin and Kyle attempt to navigate the folds of the Dixie Mafia's bulbous undulating underbelly and soon become caught neck-deep in its button. Through their desires to quell their boredom and satiate their appetite for a nontraditional lifestyle as drug mules for the enigmatic Frog, the duo encounter the adventurous events they might have expected, but never would have hoped for. As they bumble through increasingly shady predicaments, Kyle and Swin's differences from each other become more apparent, but their efficacy as inevitable partners in crime remains intact. Their shared reluctance to engage very much with anything holds them together like glue, even as Swin approaches the wildcard prospect of fatherhood. 
While Swin and Kyle's are perplexed and presumptuous about their foggy boss, Frog, most of the short sections following him give the reader a first row seat inside his head. The use of a second-person POV for Frog thrusts the reader right into the character, providing that well-sought phantasmic bliss when a narrative becomes less reading about a character than becoming one, and Frog is quite a character to become:
You ask, with a nod toward a worn leather bag hanging on his shoulder, where he's headed. Illinois. But not with the bag. It contains nineteen pounds of PCP and the phone number of a man named Buttons who, though he will not pay well, will not shoot you or steal from you. (49)
Well-skinned for his environment, the reader becomes Frog as he lurks through odd jobs to become a king in the southern drug trade. A chapter at the end switches to the first-person Frog, and the glance from the new angle is revelatory.
Frog's brute affinity for the world he inhabits are juxtaposed with the nonchalant way that Swin and Kyle operate within it, presenting a criminal environment with an elongated range of eccentric oddballs. The minor characters in the novel bolster these ranks until the book becomes a creolized mixture of hairy characters trying to make do. 
The clever narrative spin of switching POVs is just a toothpick in the toolbox Brandon equips. It wouldn't be inaccurate to call the book especially character-driven, but it would be wrong to constrict it as only that. The characters are delicately crafted, with backstories that unwind like a roll of tape, getting sticker as their personalities unfold. The quality of the narrative can also be appreciated through the author's general skills in composition. Brandon's prose is double-wielding—one end is a blunt weapon, the other is a pointed blade. Both smooth the words onto pages like melting butter with a brave dash of hot sauce.
The novel's  section, Boredom is Beautiful, introduces a boredom reoccurring thematic target in the book. Bright (who is Kyle and Swin's initial middle-man to Frog) says this of it: 
"Let me say something here about boredom. Boredom is a beautiful thing. A bored criminal is a good criminal. If you ever catch yourself complaining about boredom… well, you'd rather look for something to do than have something find you." (57)
Arkansas is not a boring read at all, though. It's beautiful. 
The film adaption of Arkansas is now in post-production, and I hold high hopes and expectations for what Vince Vaughn can bring to Frog for the screen adaption. The same goes for Liam Hemsworth as the inconspicuous Kyle and Clark Duke (who also directs) as the witty Swin. IMDb does not list who John Malkovich will play, but it might be his attachment to the project that gets me most excited. I'll hold my hope for who he might play, and for now we'll have to wait to see how well the film holds up to the book. 
GABRIEL MIANULLI
Hamline University
Gabriel Mianulli earned his AFA in creative writing from Normandale College and is working towards a BFA from Hamline University, with plans to pursue an MFA eventually. An Associate Editor for Poetry City, his work also appears in Writer's Resist, Minnesota's Best Emerging Poets, The Paper Lantern, and elsewhere.