READING ON TABLET? 
THIS POEM IS BEST FORMATTED FOR LANDSCAPE VIEW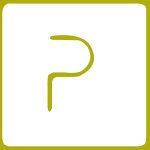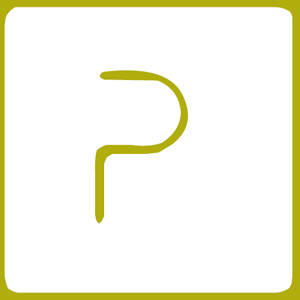 Sedona, AZ
by Mariah Rose
Runestone, volume 5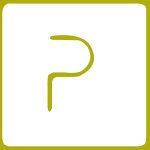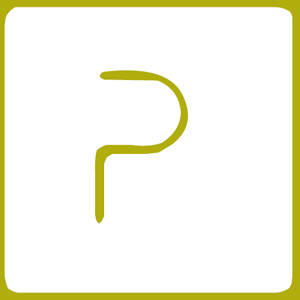 Runestone, volume 5 
Sedona, AZ
by Mariah Rose
CLICK IMAGE BELOW TO READ POEM (IMAGE) AND FLIP PHONE TO LANDSCAPE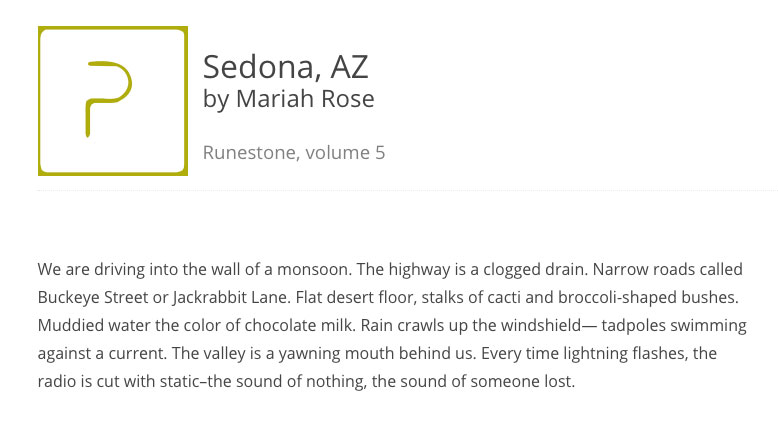 We are driving into the wall of a monsoon. The highway is a clogged drain. Narrow roads called
Buckeye Street or Jackrabbit Lane. Flat desert floor, stalks of cacti and broccoli-shaped bushes.
Muddied water the color of chocolate milk. Rain crawls up the windshield— tadpoles swimming
against a current. The valley is a yawning mouth behind us. Every time lightning flashes, the
radio is cut with static–the sound of nothing, the sound of someone lost.
Mariah Rose
Temple University
Mariah Rose is an English major at Temple University in Philadelphia, PA. In her free time she works as a music journalist for WXPN and serves tables at a local comedy club.