READING ON TABLET? 
THIS POEM IS BEST FORMATTED FOR LANDSCAPE VIEW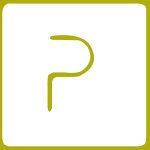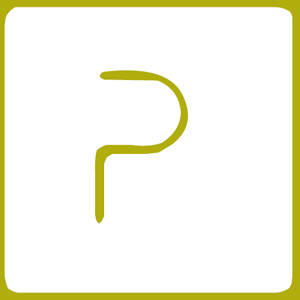 Guernica
by Lauren Garren

Runestone, volume 5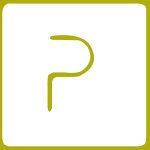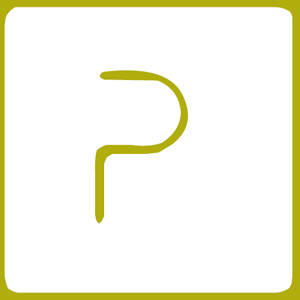 Runestone, volume 5 
Guernica


by Lauren Garren
CLICK IMAGE BELOW TO READ POEM AND FLIP PHONE SIDEWAYS (LANDSCAPE)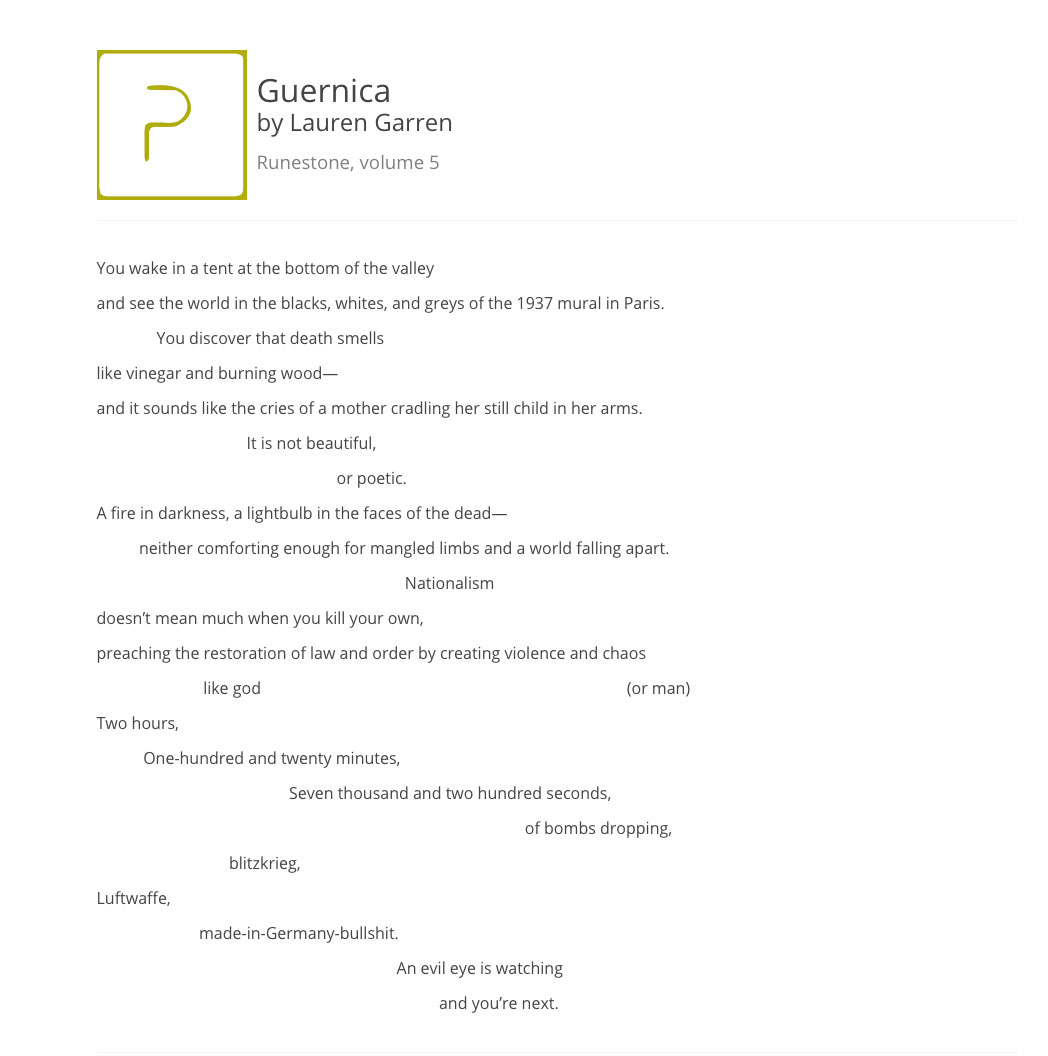 You wake in a tent at the bottom of the valley
and see the world in the blacks, whites, and greys of the 1937 mural in Paris.
You discover that death smells
like vinegar and burning wood—
and it sounds like the cries of a mother cradling her still child in her arms.
It is not beautiful,
or poetic.
A fire in darkness, a lightbulb in the faces of the dead—
   neither comforting enough for mangled limbs and a world falling apart.
  Nationalism
doesn't mean much when you kill your own,
preaching the restoration of law and order by creating violence and chaos
    like god                                                                                        (or man)
Two hours,
    One-hundred and twenty minutes,
   Seven thousand and two hundred seconds,
  of bombs dropping,
   blitzkrieg,
Luftwaffe,
   made-in-Germany-bullshit.
An evil eye is watching
   and you're next.
Lauren Garren
University of South Florida
Lauren Garren is a senior at the University of South Florida studying creative writing and psychology. She is the vice president of the Philosophy Organization at USF, where her work has previously appeared in their zine Pureed Raisins. She enjoys long walks, good coffee, and reading epic fantasy. This is her first publication of poetry.