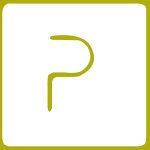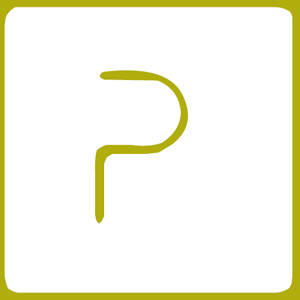 Hair
by Vasantha Sambamurti

Runestone, volume 5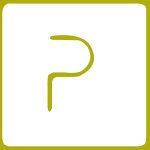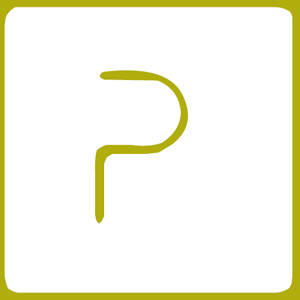 Runestone, volume 5
 
Hair


by Vasantha Sambamurti
CLICK IMAGE BELOW TO READ POEM (IMAGE) AND FLIP PHONE TO LANDSCAPE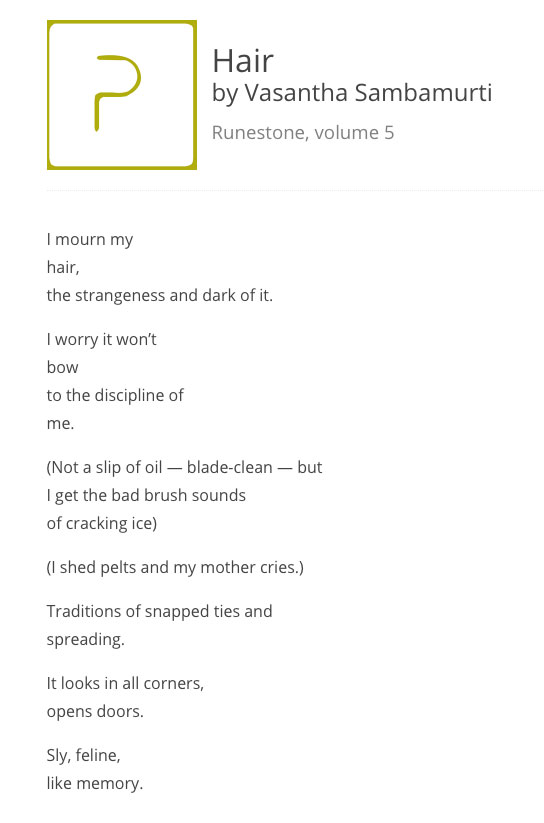 I mourn my
hair,
the strangeness and dark of it.
I worry it won't
bow
to the discipline of
me.
(Not a slip of oil — blade-clean — but
I get the bad brush sounds
of cracking ice)
(I shed pelts and my mother cries.)
Traditions of snapped ties and
spreading.
It looks in all corners,
opens doors.
Sly, feline,
like memory.
Vasantha Sambamurti
Emerson College
Vasantha Sambamurti is a senior at Emerson College in Boston, Massachusetts. She is pursuing a B.F.A. in Creative Writing with a minor concentration in Postcolonial Studies. She is the current co-editor of The Kindling Zine, a publication for Boston-area students to respond to questions of spirituality through art. Her work also appears in Rigorous Magazine, The Underground Literary Journal, and The Best Teen Writing of 2016.