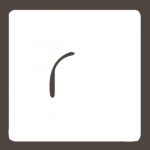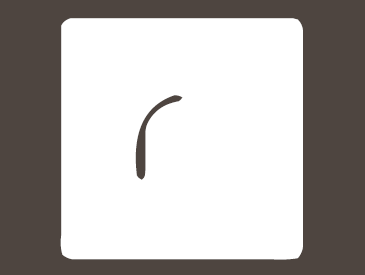 REVIEW:
Prelude to Bruise, by Saeed Jones
Runestone, Volume 1
Reviewed by Mariela Lemus
The energy behind Saeed Jones's poetry in his collection Prelude to Bruise is brutally tangible. Tensions of sexuality and race intersect in his poems as Jones paints the story of his character, Boy, growing up as a closeted gay black boy in Lewisville, Texas where he faces intolerance and violence from his father, his peers, and the outside world. Although the narrative arc of his journey to adulthood enthralls the reader over the six sections of the book, the power of Prelude to Bruise comes from the skillfully constructed poetry in which Jones writes. 
Jones favors lines that are short in nature, blunt so as to sound unreservedly honest in sharing the experiences of Boy with the reader. For example, in one of the most chilling moments of the book, "Jasper, 1998" shows the speaker accepting a ride home at night from three white men who seem friendly at first, but soon reveal their violent purpose. The abbreviated line lengths and repetition of words mimic the panic one might feel upon realizing the deadly intentions of racist strangers. 
Another turn

I wouldn't take. This road,

back road,

wrong way,

too far. (Jones 25)
Then later:
Where (say it)

Where (louder)

Where

are we going? (26)
Jones's words settle heavy in the stomach, like the violence left unsaid in the white space on the page. "Jasper, 1998" is by no means an anomaly; in fact, Jones demonstrates his skill in every poem of the collection. 
Although race plays a driving force in the narrative of Prelude to Bruise, sexuality plays an even bigger role in pushing the story of Boy forward. Poems such as "Pretending to Drown" and "Boy In A Stolen Evening Gown" introduce the innocence of a child discovering his sexuality for the first time. Simultaneously, Jones manages not to underemphasize Boy's inner conflict at the realization that he's attracted to other boys in poems like "Terrible Boy" and "Boy In A Whalebone Corset." It is in those poems that Jones introduces Boy's father and his intolerance of his son's femininity: "Father in my room / looking for more sissy clothes / to burn. Something pink in his fist, / negligee, lace, fishnet, whore" (12). Again, the crisp brevity of the lines keeps the reader on edge, adding intensity to an already nerve-wracking passage. Jones expertly crafts Boy's coming-of-age story in respect to his relationship with the father, culminating the emotional journey in part five of the book, "History, According to Boy."
At times it is unclear whether the speaker is always Boy, or if Jones inserts himself into the poems to retell his personal experiences. Either way, it is clear that Jones's own history influenced the story of Boy, having similarly grown up in the South and migrated North as a gay black man. In an interview with Time, Jones says of his book, "I was thinking a lot about the way black men are written about and described, how we become hooded figures and this very particular assumption of masculinity. Where does that leave queer black guys?" Though Prelude to Bruise is written from one specific perspective, Jones hopes that, "you don't have to be a black gay guy from the South to understand the journey these speakers are on in the course of the book." The intimate moments Jones writes, and the honesty in which he portrays them help him achieve his goal, that Prelude to Bruise is accessible to people of all backgrounds. The end product is a compelling collection— one story of survival in the face of hatred and aggression.
Mariela Lemus
Hamline University
Mariela Lemus studies creative writing at Hamline University in Saint Paul, Minnesota as a transfer senior undergraduate student. She will graduate in December 2015 and hopes to pursue a career in editing and publishing.