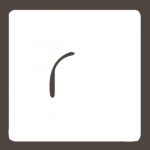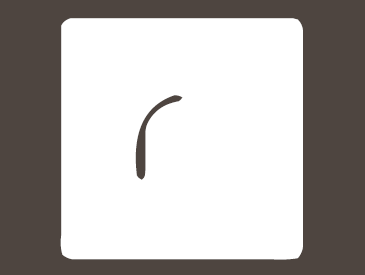 REVIEW:
Dear Committee Members, by Julie Schumacher
Runestone, Volume 1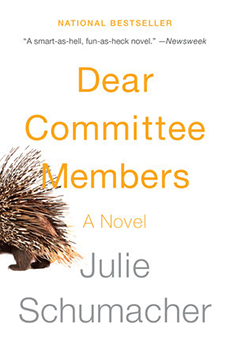 Dear Committee Members: A Novel
Julie Schumacher
August, 2014
ISBN 9780345807335
192 pages
Reviewed by Lizz Berge

Dear Committee Members is a masterfully written epistolary novel. Through a collection of letters from downtrodden English and Creative Writing professor, Jason Fitger, Dear Committee Members tells the story of Fitger's struggles with his career, romantic failings, and unsuccessful attempts to get his star student noticed. Fitger's once-promising writing career is at a standstill, as is his romantic life.
Fitger works at Payne University with two somewhat resentful exes, his ex-wife and a long term ex-girlfriend. He watches Payne University continue to slash the English department's budget while doting upon other departments, such as the Economics Department housed upstairs from the English department. The English faculty on the first floor suffer through the remodeling of the Econ floor above them, enduring deafening noises, noxious smells, and possibly poisonous chemicals. Fitger is also barraged by a seemingly endless stream of requests for letters of recommendation from students and colleagues that he dutifully, if not begrudgingly, writes. In addition to the letters of recommendation, the reader sees letters written to his two exes, faculty members at Payne University, and old friends and colleagues, creating a compilation of correspondences in which Fitger enthusiastically expresses his growing frustrations.
Schumacher, an English and writing professor herself, is able to capture the rather bitter and sarcastic, yet always humorous, voice of Fitger consistently throughout the novel. Fitger is very flawed– a self aware asshole– but Schumacher always keeps the reader rooting for him. Fitger is surprisingly insightful at times, and his dark humor delights the reader.
Schumacher manages to keep the tension building and the plot progressing through her masterful use of the epistolary form. The letters never sound forced or out of place, and yet she manages to pack them full of plot, background information, and amusing anecdotes about the decrepit state of the English building and Fitger's fumbling colleagues. Fitger's power of description never fails to entertain, seen here as Fitger gripes about the construction on the second floor of his building, the Economics department:
You can't access the second (Econ) floor: a silken banner advises you to PARDON OUR MESS!– a euphemistic reference to the fact that workers equipped with respirators are spilling toxins onto our heads in the servants' quarters, where, once you overlook the chipped and ancient linoleum and the cracks in the wallboard, you will find a sign that welcomes the visitors, eloquently, to the Department of ENGLI_H.
Dear Committee Members will resonate with all in the writing community, especially professors. Schumacher encapsulates many of the problems that face many writing and English programs today: low budgets, writers whose talents remain unnoticed, and the overall under appreciation for the programs. Through her mastery of language, voice, and style, Schumacher is also able to capture the experience of being a writer: at times engaging and rewarding, at other times, emotionally taxing and isolating.
Schumacher's novel is always funny– many of Fitger's letters of recommendation will make the reader laugh out loud– and yet the novel remains deep and insightful, with a surprisingly poignant ending. Dear Committee Members is definitely worth the read.
Elizabeth (Lizz) Berge
Hamline University
Lizz graduated in May 2015 from Hamline University, having double majored in physics and creative writing– a combination she highly suggests, since science is awesome and writing is awesome, and who wants to choose? She writes fiction of all kinds and loves reading anything and everything.