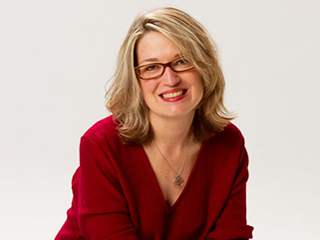 Welcome to the first issue of Runestone.
In the last four months, twenty-three of us — twenty BFA students, two graduate-student associate editors, and me — gathered every Thursday evening in order to read the work of talented undergraduate writers, then argue about it.
We didn't always agree about the coherence of a writer's vision, or even about whether an image was original or not. But when a piece came along that was well-crafted, and also made us feel physically as if the tops of our heads had been taken off — at those moments, we all knew we were holding a great piece of writing in our hands.
We weren't sure how big our first issue should be. We asked the advice of our friend Esther Porter, a founding editor of Revolver, when she visited us one night to talk shop. She told us that Revolver chose to publish a very small inaugural issue, containing only work that their editors really believed in. That way, Esther said, the editors could stand behind that work and say, "this is who we are" to their first readers, and to writers who might submit to them in the future.
The writers in this first issue come to us from colleges in Houston and Pittsburgh; Ann Arbor, MI and Chicago; Carbondale, IL and Salisbury, MD. They come to us from across the river in Minneapolis, and from down the highway in Northfield, Minnesota. They write about transformation. Their work transformed us. Every one of these writers can flat-out write.
This is who we are.

Katrina Vandenberg
Editor, Runestone