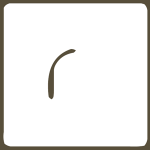 BOOK REVIEW:
Window Left Open, by Jennifer Grotz

Runestone, Volume 2
Reviewed by DJ Hill
There was the sound of a woodpecker pecking, and that was a kind of knocking. And the sound of the pine trees creaking, and that was a kind of door. And so you could enter the forest, and although each moment you trespassed further became more tense, it only lasted until you could no longer see the road.
In the follow-up to Cusp and The Needle, poet Jennifer Grotz's Window Left Open takes readers on a winding trail of tangible and intangible experiences, where elements of the natural world serve as both beacons and barometers by which Grotz measures her journey through loss and renewal.
Melancholy pervades the initial poems in this collection, yet Grotz manages to avoid any overt sentimentality. Instead, with concise word choice, well-chosen titles, and pinpoint descriptions of place, she weaves together an internal world which is both poignant and perceptive. Grotz sets these observations of landscape to music, a pleasing combination of sound and syntactical delights:
The ones that fell have piled beneath the earth's pelt of snow-
the flesh inside them once white and wet as snow-
inedible and sad as the stones on the lakeshore, pink or gray sandstone,
granite, rusted iron, eroded talc-smooth and uniform regardless-
Grotz is no stranger to the literary community. Her poems have appeared in numerous journals and publications including The New Yorker, Ploughshares and Tri-Quarterly, as well as Best American Poetry. She has received grants and scholarships from the National Society of Arts and Letters, and the Oregon Arts Commission, and the Bread Loaf Writers' Conference, where she now serves as assistant director.
What I most appreciate about Grotz's work is her ability to be forthcoming, while maintaining a satisfying level of ambiguity. It's as though she is offering up mismatched pieces of a soulful journey, then sitting back while readers assemble the puzzle:
No one every speaks about how one's intimacy
grows confused in different languages, even
one's self, mildly at first, just briefly untethered,
you split yourself into two languages
The long, lush lines and vivid details entice readers to leave the safety of knowing behind. With each successive poem, I found myself feeling adrift, yet confident the clearing was somewhere in the distance. Grotz accomplishes this by dividing the book into two sections: the first navigates intense emotions of loss and doubt, while the second half, with titles such as "They Come the Way Flowers Do," "A Poem about a Peacock" and "Poppies," bursts forth with radiance and newfound clarity.
Out of synch with time: that's a man-made loneliness.
It feels like waiting to be let back in, but it's waiting for
something in me to change.
The linear progression of Window Left Open leads readers to a gratifying whole, made possible only through the author's own transformation, something which Grotz may have known all along.
DJ HILL
Hamline University
DJ HILL is a poet, freelance writer, and photographer. Her work has appeared in The Atrium, Century Times, Fulcrum, Red Flag Poetry, and The View from Here: Poetry to Help You Soar, as well as Maple Grove, Southwest Metro, St. Croix Valley, and White Bear Lake Magazines. www.djhill-writer.com