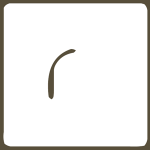 BOOK REVIEW:
Bright Dead Things, by Ada Limón

Runestone, Volume 2
Reviewed by Sandra Youngs
Some books of poetry address their readers from a distance. In Bright Dead Things, Ada Limón engages in a conversation with her audience, one-sided only in the sense that she cannot hear or know our replies. The speaker touches on universal subjects in fresh ways as she tells us how she feels about a myriad of life events, inviting her audience to experience and examine these situations from her perspective.
While this is the first book of Ada Limón's poetry I've read, it is her fourth volume. In addition to Bright Dead Things, she has also published Lucky Wreck, This Big Fake World, and Sharks in the Rivers. Bright Dead Things was a finalist for both the 2015 National Book Award and the National Book Critics Circle Award, and was listed as one of the Top Ten Poetry Books of the Year by The New York Times. The writing in this volume is as lyrical as work I have encountered previously by her, and as satisfying to both the ear and the heart. The cover emphasizes the title, drawing the reader in with blurred textures and russet hues reminiscent of fire and open fields.
This book is separated into four sections. It starts strong with the leading poem, "How to Triumph Like a Girl," which is loaded with the kind of concrete imagery Limón specializes in—the kind that encapsulates an idea fully, tangibly, and makes it accessible to the reader. There is a sense of power and self-sufficiency on display in this poem, an inner female strength compared to a horse's anatomy for a more visceral punch.
somewhere inside the delicate
skin of my body, there pumps
an 8-pound female horse heart,
giant with power, heavy with blood.
The deeper we delve into the sections of this book the more complex our journey becomes. We travel from city to state and meet some of Limón's former homes, getting an idea of her own sense of belonging and how it differs between the bustling Brooklyn streets and the sun-soaked fields of Kentucky. Her sense of solitude is overpowering in these scenes focused on the rolling fields of her southern homes. There is an obvious love and affection for the land and world around her.
She writes of familial loss and shows us a variety of ways of mourning. How apt, then, to title the book Bright Dead Things, as the reader infers a sense of optimism reflected amidst so much grief. The speaker shares her losses with others but sometimes retreats to something more solitary, perhaps best summed up in these lines from "The Great Blue Heron of Dunbar Road:"
I felt like I wanted to be alone
for a long time, in a folding chair on the lawn
with all my private agonies.
In "Torn," the speaker uses a dead snake, split in half, to comment on the beauty in death, the resilience of love, and to acknowledge how difficult loss is:
something
that loves itself so much it moves across
the boundaries of death to touch itself
once more, to praise both divided sides
equally, as if it was easy.
Oftentimes, her poems explore the idea of faith. Perhaps the strongest example and most direct poem to address such a heavy topic is "What It Looks Like to Us and the Words We Use," but the theme does show up intermittently throughout the entire book, often surfacing as faith in oneself, or in love, and not exclusively related to a deity or religion.
Through all of this, Limón's skill with sounds and pace are apparent. Alliteration runs wild through her work, never distracting from the feeling behind each poem. Listen to the start of her poem "Drift:"
Some blur of a bird makes
a kid-like laugh out of sea air
and we, heart-hardy, kick
a crack-up back at it like
the opposite of throwing stones
or the lovely S-sounds in these lines from "The Good Wave:"

it's not too early for pj's, or promises,
or some low-sung lullaby that salutes
the original songs on the inside.
Ada Limón writes about grief, about belonging, and about the strength of self with candor, inviting the reader to share these explorations as she makes sense of the losses in her life—be it death, a shift in location, or the wax and wane of relationships. By the end of it we feel her absolute joy for the chance to experience all of these things: "Say you'd still want this: us alive, / right here, feeling lucky."
SANDRA YOUNGS
Hamline University
Sandra Youngs is a recent graduate of Hamline University, where she earned a BFA in Creative Writing. She also holds an AFA in Creative Writing from Normandale Community College and works as an associate editor for Poetry City, USA. She lives in Chanhassen, Minnesota, enjoys eating ice cream in cold weather, and can't stop writing about trees.