winning the lottery
by Simon Harms
Runestone, volume 9
winning the lottery
a man stops at the mom and pop
hardware store for a cup of coffee
each morning on his way to work,
and greets the disinterested teenage
cashiers by the color of their shoes.
mornin' red. have a wonderful day,
green. see ya' beige. nice to talk, blue.
the bright yellow billboard says; bingo!
that's the ticket! you've won the lottery!
and the woman-adjacent, the person of
interest, slips her dress over-shoulder.
the dealers make away in the night with
the casino-floor carpeting. they pass under
the billboard and laugh about nothing.
i think so too, one murmurs. the other pauses;
and turns in a short breath: what'd you say?
CLICK IMAGE BELOW TO READ POEM (IMAGE FILE) AND FLIP PHONE TO LANDSCAPE FOR BEST VIEWING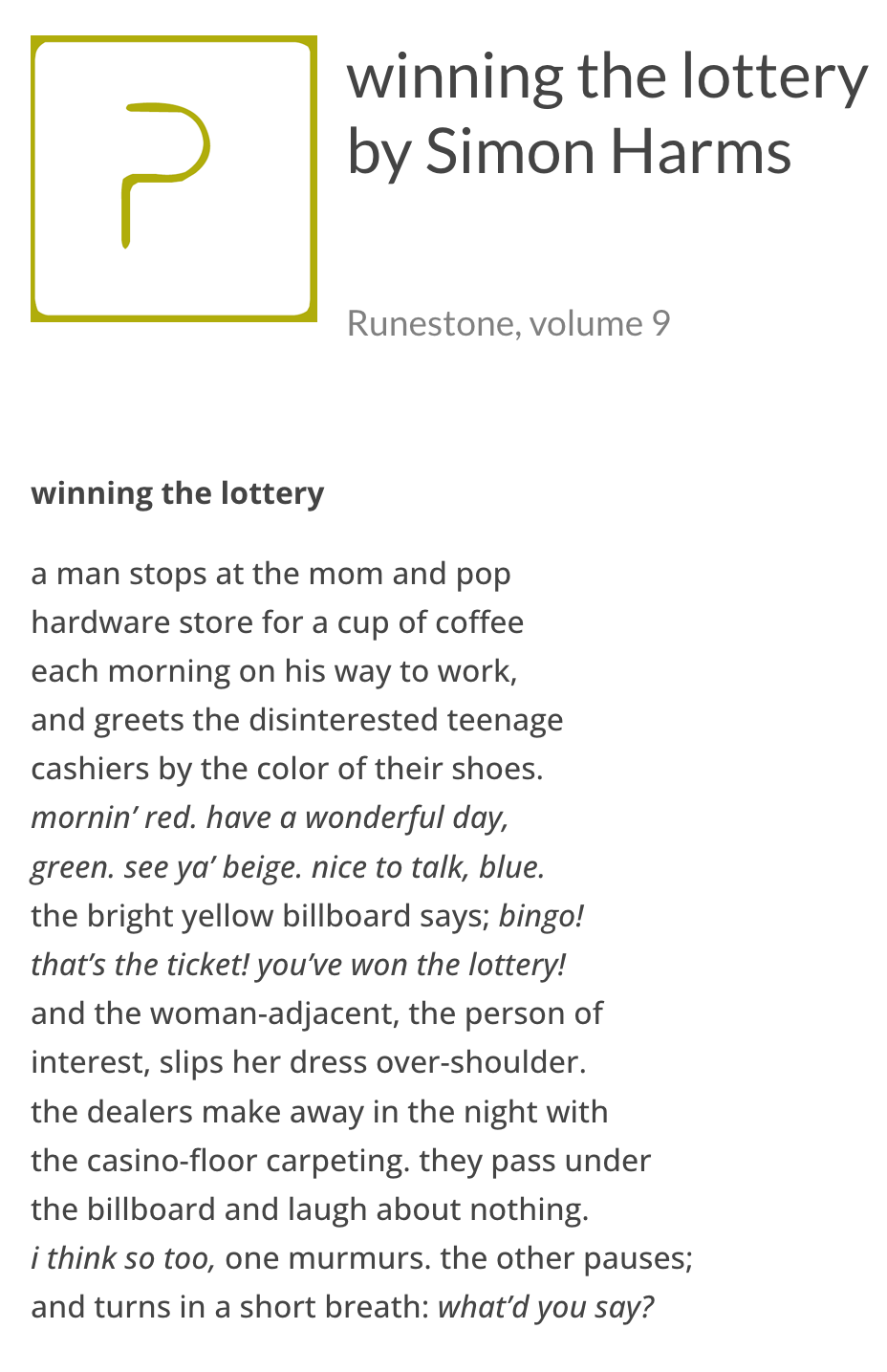 Simon Harms
University of Minnesota
SIMON HARMS is a sophomore studying English and creative writing at the University of Minnesota Twin Cities. His work explores the intersection of the divine and the ordinary, and examines the ethos of the midwest, urban and rural.