As a creative writing student, I find that one of the hardest parts of writing is actually doing it—physically sitting down and writing something. The number of times I've promised myself that I'll start writing every day, and then broken that promise the very next day, is much higher than I care to admit.
I recently watched an interview with Kate DiCamillo, the author of the beloved middle grade novel Because of Winn-Dixie, in which she says that in the decade from when she was twenty to when she was thirty, she called herself a writer, but did no writing. I know a lot of other writers who face this struggle—graduating from college with a degree in creative writing and then failing to write a single word. I also know many people who wouldn't consider themselves writers, but who actually write more than those who call themselves writers, whether it's for their job or just for themselves. All of this raises the question: what makes someone a writer?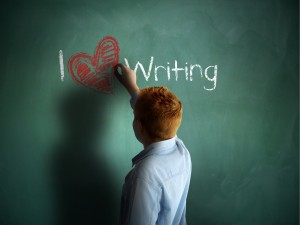 If you were trained as a writer but haven't written in years, are you a writer? If you write hundreds of emails and memos at your job, are you a writer? I recently saw a video that addressed this question. People from all walks of life were interviewed and asked if they considered themselves writers. Many people said yes, some said no.
Those who did consider themselves writers came from all kinds of writing backgrounds. Some were "obvious" writers—those who wrote as a profession, such as reporters, technical writers, or authors. Some wrote in other ways for their jobs, such as a lawyer who wrote legal documents, teachers who wrote lessons plans for their students, or an artist who wrote artist statements to accompany his pieces of artwork. Others wrote for other reasons, such as a mother who helped her six year old son write, or students who wrote papers for school. Some wrote for themselves, such as journaling or personal poetry, some wrote letters or emails to friends.
The interviewer asked those who didn't consider themselves writers to explain why they didn't, and many, over the course of their explanations, reconsidered their answer. For example, a man who worked in a business office setting, who originally answered no, realized that for his job he wrote memos, emails, and quarterly reports, and therefore decided that he did consider himself a writer. It appears that the majority of people, at least in the United States, use writing in some part of their lives.
Many people think that only those whose profession is writing are "writers." However, it's clear that this definition is too narrow. Writing comes in many other forms than just fiction, poetry, and creative non-fiction, so it makes little sense to say that only authors are writers. How broadly the term "writer" should be defined, however, is up to debate. So, I'll leave with the starting question once more: what makes someone a writer?
---
Meet the blogger: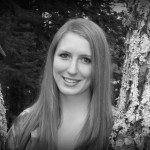 Lizz Berge graduated in May 2015 from Hamline University, having double majored in physics and creative writing– a combination she highly suggests, since science is awesome and writing is awesome, and who wants to choose? She writes fiction of all kinds and loves reading anything and everything.