Recently I made an impromptu trip to Barnes & Noble because… well, do I really need a good reason? As an avid reader of all things literary/pioneer, I'm always on the lookout for new types of fiction novels. Anyone who loves reading would agree when I say that often times you can't pass a bookstore like Barnes & Noble without getting that warm and fuzzy feeling inside. That, and sometimes you're just seriously overdue for a new read.
When I arrived I went straight for the New Fiction release section, eager to glance at new covers and see if any authors I knew had come out with a new book. I was about to round the corner of the stack when a book caught my attention: a decent sized paperback, with a vintage black and white noir photo of Carole Lombard draped in a silk gown.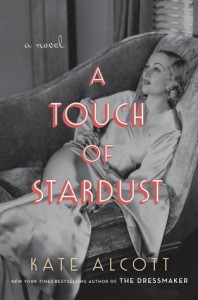 The title read: A Touch of Stardust. I was instantly engaged. I didn't know much about Carole Lombard, except that both of my grandmothers spoke highly of her short but crucial acting career.
All things old-fashioned interest me, especially Old Hollywood. So, knowing I could already relate on some level, I decided to buy it. And as I waited in the checkout line I began to think about why, according to fiction sales, historical fiction is so popular.  
Why do people respond so well to it?
Is it because they like to be swept away to another time and place? 
To learn something new?
Or because people enjoy the passion and drama that almost (but not always) seems to trump our contemporary lives today?
Here are some things I know to be true about historical fiction: a profound and intriguing genre that perhaps all book lovers can learn from.
It's Just as Engaging as Modern Day Fiction
Most readers don't want the bone-dry facts of a past time period; they want to be engaged and fully immersed in the period and the event happening in the story, which a lot of historical fiction works do today. Do you think only things in today's day and age are compelling? Think again. People want to see how historical fiction aims to show readers how the lives of people were shaped by circumstances that we think of today as epic or unbelievable.
The Past Can Serve as a Reminder
A lot of historical fiction novels are considered as being "historical" at least fifty years into the past (generally the reader's past). Whether it be a warning to not repeat a generation's mistakes (such as the stock market crash of 1929) or how people who lived long ago are similar to how we are now in terms of passions, needs, and drives—that their wants and hopes are not so different from ours. Sometimes, we all need a reminder of that we are not all so different from our predecessors.
Human Nature Is a Constant
Cultural issues, though more talked about now than ever, have always been ingrained in the history of the world—from the Egyptians to England's monarchy. Death is also a fact of life and no matter what culture, religion, or time period it remains the same; it is part of human nature and it happens to everyone and everything.
Another large constant is love; whether you want to call it an act or a feeling or even a state of mind or being, love has been transcendent over a multitude of centuries. In fiction and in life, these themes make us all—present or past—a special species as we share these experiences across time.
Do you have any favorite subjects or books? Head over to our Facebook page and share them in the comments. If not, pick up some historical fiction and see where it leads you! 
Meet the blogger: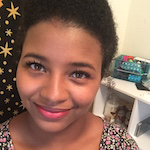 JENNA ENGFER is a Creative Writing major, set to graduate in the spring of 2016. Her favorite authors are Emily Giffin and Mary Kay Andrews. In addition to writing, Jenna also enjoys singing and baking in her free time. She hopes to one day become a published author.