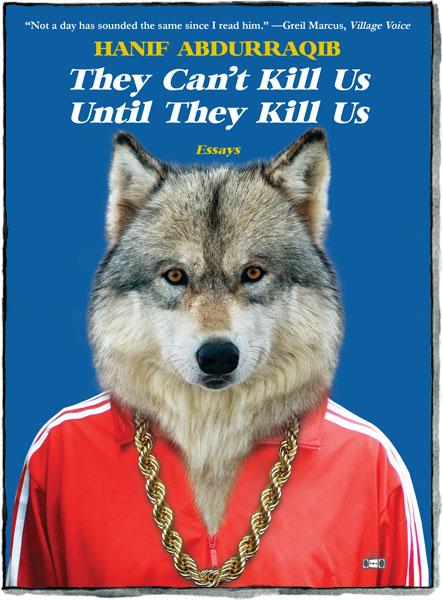 They Can't Kill Us Until They Kill Us
Hanif Abdurraqib
November, 2017
ISBN 978-1-937512-66-8
222 pages
Reviewed by LAUREN STRETAR 

For a collection centered around the anger, violence, and death in America, each essay in They Can't Kill Us Until They Kill Us is profoundly focused on life. In this poignant and timely work, Abdurraqib uses music and culture as a lens to view the chaotic landscape of the country. With essays ranging from Carly Rae Jepson and the spectacle of emotion to the way kindness is ascribed to black culture, each subject is a gateway into exploring themes that have long divided this country: race, religion, and what it truly means to be an American. 
Structured around the night Marvin Gaye sang the National Anthem at the NBA All-Star Game in 1983 and the July 3rd fireworks in Columbus, Ohio, each section of essays is astute, provocative and emotional. His writing ranges from rants to personal anecdotes about being a black Muslim in a country that celebrates whiteness, a powerful combination that has the potential to shake the nation to its core. In simple terms, it will break readers' hearts before building them back up with the knowledge they are still living.  
With a tone that is both conversational and critical, Abdurraqib's essays invite each reader into his world. Readers are with him as he shoots baskets to a crowd of none, with him as he enjoys a concert, with him as he later learns that while he was living, Trayvon Martin was killed for wearing a hood. His background in poetry aids him in crafting strong, effective prose that weaves together lyrics, history, and cultural significance that is impossible to ignore. 
"By the time Marvin gets to '…bombs bursting in air…,' you can see his hands finally stop shaking. A rhythmic clap begins from the audience. I watch fireworks in July 2013. Two weeks later, George Zimmerman walks free and Trayvon Martin is still dead." (120)
The very nature of Abdurraqib's prose is soothing and provocative. His mastery over first and last lines makes them hard to be forgotten. They demand attention and thought, and the time spent reflecting on them is not undeserved. The middle, while occasionally falling flat for those who don't intimately know the subject of the essay, is tied together with each cutting final line. 
While readers who don't know Lil Boosie from Webbie, or can't distinguish the members of Fleetwood Mac may be disoriented during parts of the collection, Abdurraqib's specificity arms him with an exquisite command that demands trust. It's hard not to trust his recollections when he always treats his subjects as human first and uses intimate details of their life. The readers might not know who they are, but he does, and that feels like enough. 
As a whole, They Can't Kill Us Until They Kill Us is a journey through 2016. It's about the deaths that shattered the country. It's about the communities that rose up against the violence. It's about learning how to once again be uncomfortable. 
It is about learning to see the fireworks in a landscape buried in bullets.
Meet the blogger: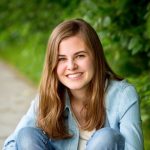 Lauren Stretar is a current BFA student at Hamline University. She is primarily a fiction writer, and currently drafting her first novel. When not writing, you'll find her in the kitchen baking.