Throughout working on the editorial board of Runestone, my interest has opened up to other undergraduate publications across the country. While the search was fun and gave me many websites to many university's publications, I had to stop when I reached one of my favorites, and take time to give it some attention.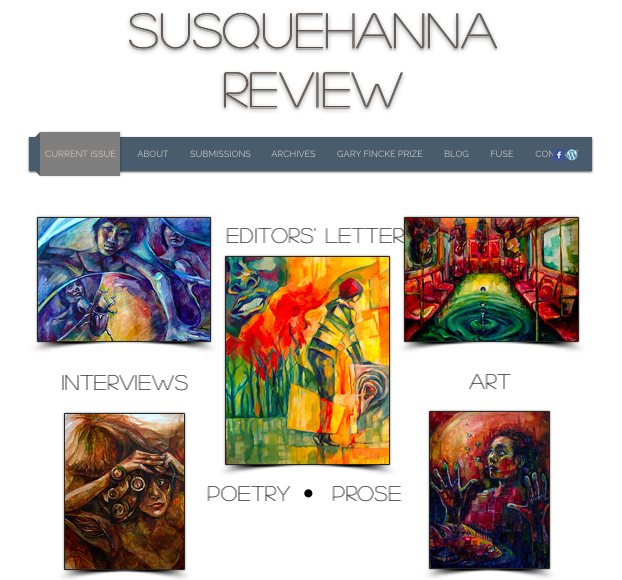 When I first arrived at The Susquehanna Review, I noticed the website had its own quirkiness to it. It not only was featuring poetry and prose, but artwork as well from undergraduate students from all over the country.  It was like an art showcase all rolled into one, with words and images representing the best undergraduate artists.
Right on the homepage, I could immediately click into the current issue of art, poetry, fiction, interviews, and learn about the contributors. Everything is easily accessible and pleasing to the eye. When I began to click into the actual works, I found the stories as beautiful as the artwork by the featured artist in the current issue. This publication also features a contest each issue called The Gary Fincke Creative Writing Prize which is awarded to an outstanding author in prose and also one in poetry. This is another aspect of The Susquehanna Review that is unique and drawing attention to good writers.
The Susquehanna Review since 2003 has extended their submissions to accept international entries and in 2010 made it so that they had the best of both worlds; they put their publication online and kept it in print as well. Moving a publication to feature an online source makes it much more available and at-hand for undergraduate writers itching to find a place to submit. It's quick and easy, and there's no harm in sending in a piece of work you think seems fit.
While I love the online presence of The Susquehanna Review, there are many other journals and places to submit your work as well. Runestone being one of them. With Runestone, we follow the path of previous online undergraduate journals, but we make our own footprints along the way. Interested in awesome pieces of fiction, non-fiction and poetry written by undergraduates? Check out Runestone's first issue! And while you're at it, you can check out some other great undergraduate journals as well, like Plain China, The Alleghany Review, and Outrageous Fortune.
---
Meet the blogger: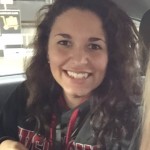 Tamara Johnson is studying creative writing with an emphasis on fiction, and a minor in English and Sociology. Upon graduation she hopes to break into the publishing world working in marketing and publicity some day. Fun fact: she can recite the alphabet backwards!