From the cinnamon challenge that had you gasping for breath in the half finished basement of the kid down the block to #thefloorislavachallenge #2k17, people these days no longer throw down their gauntlets or draw lines in the sand. Challenges take place on social media instead of the arena these days. They've certainly become a way to entertain and foster community.
I truly think that the lit-o-sphere could really benefit from creating some more challenges. 
We have National Novel Writing Month in November (NANOWRIMO) and National Poetry Month in April (30/30 or NAPOWRIMO), but something I really enjoy about other viral challenges is that they are not confined to a single month. The literary community is notoriously introverted – we've gotta be supporting each other year round. I'm talking 24/7 & 365. So, I've come up with a challenge made specifically for us book nerds that you could post anytime, anyplace:
The Killers' Read My Mind Challenge
#fiction #short prose #idoubledog I can pinpoint the moment. I was late to The Killers' fan fare, but when Brandon Flowers told me he got soul but he ain't a soldier, I felt it like his layered harmonies were all tangled up in my ribcage. Twelve year old me had a near-spiritual epiphany: I can care without needing to put myself on the front lines.
So, yeah, All These Things That I've Done got me hooked, but then there was Read My Mind. Not only was it a bop for the entirety of my pre-adolescence, but it housed a challenge. That's right, folks. Brandon Flowers threw down the gauntlet for writers everywhere when he said,
"the good old days, the honest man
the restless heart, the Promised Land
a subtle kiss that no one sees
a broken wrist and a big trapeze
the teenage queen, the loaded gun
the drop dead dream, the chosen one
a southern drawl, a world unseen
Here's how you play: 
Brandon Flowers' song gives you the idea bank. 
You try and use as many of his concepts as you can in a short story of your own. 
Imagine: an intense period piece set in the circus regarding  two trapeze artists stumble upon the missing murder weapon (a gun still loaded) and get roped into a life of crime. The crime lord is from Alabama who used to be an honest man. 
Imagine: a torrid apocalyptic rom-com short about your dream date- a brazen hooligan who has always been itching for adventure – falling prey to the legions of undead while your city builds a wall to ward off the zombie hoards. 
Imagine: a saccharine fantasy coming of age story in which a trans girl's transition jump starts her fae-inheritance and now she's dealing with being a faery queen at sixteen and ruling over a mythic, dangerous, beautiful world that's entirely unseen.
And for a #challenge on top of this #challenge – get precise with your word count.
Read My Mind was released in 2007. Can you write a short can have exactly 2,007 words? The longest edited version of the song was the Gabriel & Dresden Unplugged Mix; it was 10 minutes and 24 seconds long. Can you write a short with exactly 1,024 words? The original track was 4 minutes and 6 seconds long. Can about a super short that's only 406 words long? 
For some extra easter eggs in your #TheKillersReadMyMind challenge, here's some more words to weave into your story:
The song's original release date 
The name of the album
Read My Mind was big in Europe too; it ranked 12th on the charts in Belgium in '17
A remix of the song was featured on the NBC Series' soundtrack
Brandon Flowers, the lead singer of The Killers, was born in 1981 
The Pet Shop Boys have done at least 5 different edits of this song
Japanese Elvis Impersonator

 
*shrugs* there's one in the music video!
Can you think of any other guidelines for the challenge? 
If you do attempt the challenge, post your results on instagram and be sure to tag us:
@Runestone @tijqua #TheKillersReadMyMindChallenge 
Do it. I dare you.
Meet the blogger: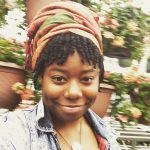 TIJQUA DAIKER graduates this spring from Hamline University. They live in Minnesota.