Applying to MFA programs can be a little like exploring the Wild West, especially if you're not sure how the process works.
If you've decided to apply to Master of Fine Art programs but aren't sure what to expect or how the process works, you've come to the right place. There are low residency schools, programs that run for two or three years—and in some instances, chances for full funding. Many programs are extremely competitive with far more applicants than slots available, so it's important to do everything in your power to give yourself the chance to shine.
I went through the rigorous MFA application process last year, having applied to 11 schools, and I learned many valuable lessons throughout the journey. I'm here to give you some relief and to help you get organized before you make a mistake or miss your opportunity to get into the program of your dreams.
The first thing to understand is the process itself and how important the timeline is.
The majority of MFA programs have a firm due date for applications. Some schools close applications as early as December 1st, while others run into spring. Overall, you can expect to file most of your application materials between December 1st and February 1st. On the flip-side, you'll receive most of your decisions from mid-March to early April. If you're accepted to a program, you'll receive an acceptance window so that you don't have to immediately decide.
Now that you know roughly when you need to file your application, it's time to gather your materials.
Recommendation Letters
The first thing you'll need is a team in your corner to handle recommendation letters. A handful of programs only require two recommendations, but the majority of them will want three.
Of your three recommenders, make sure at least one of them is a professor or former teacher you've had. If you don't use at least one of your teachers it will look strange and may raise red flags about your application. Programs want to know what kind of student you are and they can't gather all the information they need without hearing from your teachers.

Be mindful to select recommenders who are truly invested in your abilities and future. Don't pick out individuals solely for name recognition or notoriety—pick the people who are passionate about you succeeding and will write wonderful recommendations.

Secure your recommendations early. A month's notice before your first deadline is the ideal amount of time to get your recommenders up to speed and ready to support you.

Once you've finished filing all your applications, please take the opportunity to formally thank your recommender team with thank you cards after they've worked so hard to support you.
Curriculum Vitae (CV)
You'll also need a resume or CV. When I went through my MFA application process last year, most of the programs I applied to wanted either the resume or CV, but a few programs wanted only a CV. If you're in a position to do one or the other, invest your time and effort into having a stellar CV.
Writing Sample
Unlike many graduate programs, the most important part of every MFA application you file will be your writing sample. Don't worry about showcasing your diverse skills or being cute with your selection of poems, short stories, screenplay scenes, etc. Give the program your best written pages, and do not exceed the desired page count they ask for.
Bottom line: send your best stuff, and be sure everything is proofread and formatted carefully before submitting.
Ultimately, your writing sample, letters of recommendation (how to ask for a LOR), and statement of purpose (more on that here) essay (each one will be unique to the program you apply to) will be your foundation to achieve program acceptances.
The more acceptances you get, the more potential bargaining power you'll have. If you get into multiple schools, you may be able to secure additional funding opportunities as schools may compete for your decision. You may also want to consider taking the GRE—especially if you're applying to traditional programs with TA opportunities—but the majority of programs no longer require it.
Best of luck!
Meet the blogger: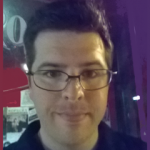 PAUL PATANE is a fiction writer, screenwriter, and journalist. One of his screenplays, Two Too Many, was featured at the 2014 ACTC Film Festival and his most recent short film, Death of the Newsman, is streaming online. Originally from Washington, D.C., he lives in Minneapolis and likes to drink scotch, line edit, and go to rock concerts. Paul is in the low residency MFA for Writing program at Pacific University in Oregon. He graduated with a BFA in Creative Writing from Hamline University in Spring 2016.