Toiling Beyond the Myth of the Gifted Artist
There has always been a notion that gifted artists—be it poets, musicians, or painters—are blessed by the gods, performing their craft merely a perfunctory measure. So under this premise, the likes of Mary Oliver, Bruce Springsteen, and Vincent van Gogh wouldn't be burdened with the boredom of effort; their immortality was, in a word, predestined.
So what does this mean to those of us who view our talents as merely "average"?
Are our creative endeavors inferior to or buoyed by the work of artists who have come before us? We would be wise to take comfort in the examples of those who have rehearsed and toiled in pursuit of perfecting their craft, who found solace in the mere expression of their truth as only they know it, not worrying whether awards and accolades would be the outcome.
Perhaps the expression of truth is the elusive reward. 
The son of a bus driver and secretary, Bruce Springsteen took up the guitar at 13.
An outsider and recluse in school, Springsteen frequently got in trouble at his Catholic elementary school. "In the third grade, a nun stuffed me in a garbage can under her desk because she said that's where I belonged," he said. (biography.com)
Springsteen, whose songs capture his years in New Jersey, is now considered one the best-selling artists of all time.
Vincent van Gogh's actual existence was wracked with suffering and disappointment that taunted him even as he created some of the greatest works of art in history. (empireonline.com)

Although he remained virtually unknown through his life, van Gogh is widely considered to be one of the greatest Dutch painters. His masterpieces include portraits, self-portraits, still lifes of sunflowers, and wheat fields (with crows, pictured above)—his unique perspective on the world in which he lived.
Mary Oliver, who the New York Times describes as "far and away, this country's best-selling poet," began writing poetry at 14. At 17, she visited the home of the late Pulitzer Prize-winning poet Edna St. Vincent Millay, assisting Millay's daughter in sifting through her deceased mother's papers. In an interview with Maria Shriver for Oprah.com, Oliver says:
I often say if you could lay out all the writing I did in those years, it would go to the moon and back. It was bad, it was derivative. But when you love what you're doing, honestly, you get better.
Any assumption that Oliver was christened by her association with Millay, or merely another example of an unexplainable divinity assigned to human form, does a disservice to Oliver and anyone whose goal it is to uncover their hidden talents. Her gift is better explained as a humble honing of a craft which, at its finest, describes the often overlooked beauty of the natural world, engaging readers in a devout and sincere way.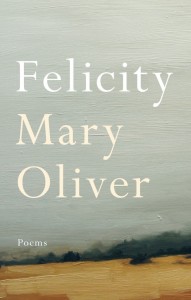 This is evident in Oliver's latest poetry collection, Felicity, published in 2015 by Penguin Press. 
Her plainspoken observations are evident in every turn of the page. The first poem, "Don't Worry," could be construed as encouragement to writers everywhere:
Things take the time they take. Don't
    worry.
How many roads did St. Augustine follow
    before he became St. Augustine?
The beauty of Oliver's style is her ability to write without pretense, a noble gift allowing readers to digest her words without feeling inferior to her creative genius. If aspiring writers, artists, or musicians are intimidated to stretch their creative muscles, Oliver's mastery of poetry reminds us it is as simple as being present in the world you inhabit, and paying close attention to the questions resonating in your own life.
Perhaps this secret ingredient dwells in each of us, if only we are brave enough to pursue it.
Meet the blogger: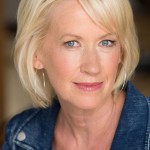 DJ HILL is a poet, freelance writer, and photographer. Her work has appeared in The Atrium, Century Times, Fulcrum, Red Flag Poetry, and The View from Here: Poetry to Help You Soar, as well as Maple Grove, Southwest Metro, St. Croix Valley, and White Bear Lake Magazines.