There was a fairy tale revival in Hollywood, roughly five years ago at this point. During this period TV shows like Once Upon a Time came into being, along with multiple versions of the same fairy tale. Around 2011, the fairy tale was Little Red Riding Hood.
Once Upon a Time created its own version of the tale, adding in additional characters, like Peter (from Peter and the Wolf). Other notable adaptations were Catherine Hardwick's ill received movie, Red Riding Hood, with Amanda Seyfried as the protagonist, Valerie. A novel of the same title was released after the film and did about as well.
But this trend towards fairy tales isn't limited to Hollywood, especially since almost everything, TV show or movie, seems to be based on a novel or short story. Writers have been listing towards fairy tales for years, each author putting their own specific spin on a tale of their choosing.
Below are some of my favorite authors who take fairy tales to another level.
Marissa Meyer : The Lunar Chronicles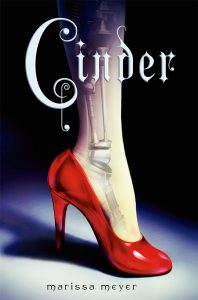 I'm not going to lie, I became completely obsessed with this series when I finally got around to reading it. It's a quartet of books following the storyline of Cinder, a cyborg mechanic who is much more than she seems. There are two additional books that have been released, Fairest, and more recently, Stars Above—a collection of short stories about characters introduced in the other books. Meyer is set to release a new book, Heartless, that takes place in Wonderland and tells the story of the Queen of Hearts before she took the throne. Unfortunately, Heartless won't be released until November. So until then, read the rest of the books. And then come back so we can obsess together.
Jackson Pearce : Sisters Red, Sweetly, Fathomless, Cold Spell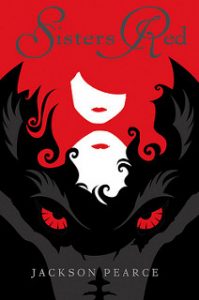 I came across Sisters Red by pure chance. What I didn't know at the time was how much this book would influence me. Sisters Red is the book that inspired me to write my novel. Pearce's novels aren't "sequels" but rather companions to one another. They all follow the same family, and most of the characters are related to one another, directly or indirectly. In my opinion, the best way to read them is as listed above.
Neil Gaiman : The Sleeper and the Spindle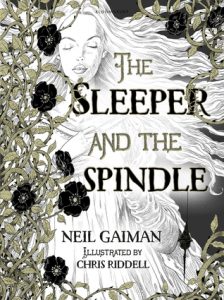 Neil Gaiman is the master of creepy, in my personal opinion, and anything by him, including a fairy tale re-telling will prove his excellence. The Sleeper and the Spindle is Gaiman's take on Sleeping Beauty, complete with spindly illustrations. Although the book is formatted in the same style as a picture book, it is classified as a YA book and set to be released later this year, on September 8th. Gaiman also released a short story, Snow, Glass, Apples, based on Snow White. Gaiman turns the tale on its head in a fashion similar to The Sleeper and the Spindle.
Now, what about you? Who are some of your favorite authors who deal with fairy tales? Favorite books series inspired by fairy tales? If one of your favorites isn't posted here, feel free to share and sound off in the Facebook comments.
Meet the blogger: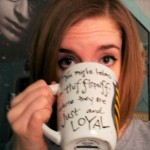 ABBY CAMPBELL is a recent graduate of Hamline University, where she majored in Creative Writing. She is a proud Hufflepuff, James Potter in her group of Marauders, and is more inclined to spend hours on the Internet than do homework. Her goals are loftier than her height and she is currently working to share her stories with the world.