It's time for a new feature here on the blog. Now that it's submission season at Runestone again, we thought it would be nice to hear from our previous contributors.
First up is Zach Weber, who allowed us to publish his simply elegant poem, "Teddy Bear," in volume one.
First question: How do you make time to write?
While not having a job as an undergraduate definitely gave me extra time to get writing done, I think the discovery that I write most naturally in the morning allowed me to be more efficient with my output of work. I can try as hard as I want to grind out new lines late at night, but my mind is often too clouded at the end of the day—and no one wants to read a clouded poem.
Could you tell us three books you love?
Three books I've been reading religiously are:
All-American Poem, by Matthew Dickman
Come On All You Ghosts, by Matthew Zapruder,
and What the Living Do, by Marie Howe—though I could easily list more.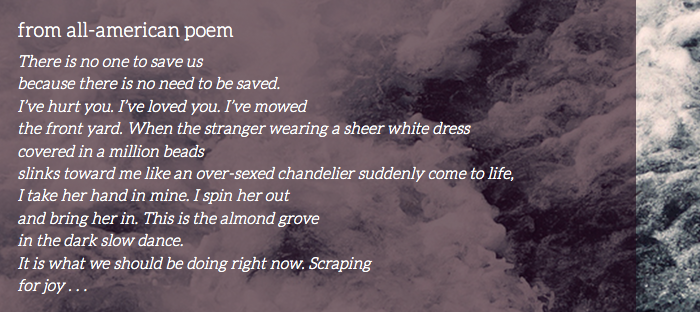 What was the hardest part to get right in your poem, "Teddy Bear"?
The difficulty I usually face in writing poems is achieving that level of emotional seriousness—however, given the personal nature of "Teddy Bear," that wasn't the problem. I'd say the real challenge was in grammatical flow; the poem itself is one complete sentence, so I had to be extremely particular with how I divided up lines and stanzas with breaks, commas, and dashes.
Suppose the piece you published in Runestone had a soundtrack, much like the Book Notes at Large-Hearted Boy. What song(s) would it be, and why?
This question troubles me the most! I might have to go with "Oh Messy Life," by Cap'n Jazz. It has the right amount of childish angst and raw energy, while the opening lyrics, "Fire is motion / Work is repetition" really strike a chord with my views on the subject matter in "Teddy Bear."
What are you up to these days?
Currently, I'm working as a TA in a Houston high school, while preparing all the materials for MFA applications. I'll be applying to around 10 programs for Creative Writing, so hopefully one of them accepts me!
Thank you, Zach, for taking the time to answer our questions and for thinking of Runestone as a home for your work.