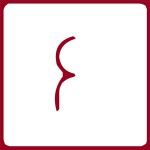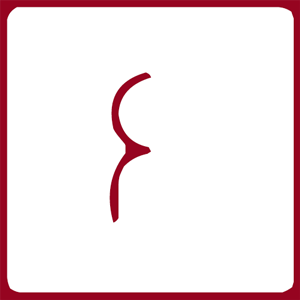 Jitters
by Honor Murphy
Runestone, volume 2
I had it two days before my sister's wedding. A friend scraped up some money from her parents, and the guy pawned his mother's pearls. I did the regret talk with a counselor, fake crying over missed pills, hearing her tell me I have choices. Are you sure? Fuck you, but I held her hand and said, yes. I couldn't eat, and water made me thirstier, but soon it would be done. I called a girl to ask about driving me, and she said no. The guy had a "job" and loaned his car to a teammate. More friends were busy. A close cousin in for the wedding was pro-life. My mother and father were drunk in the flower arranging for the summer wedding in our beach town, and my sister thought she was pregnant so no, no, the groom actually gave me his aunt's number, the gynecologist, no, no. I even asked my counselor. Please, can you pick me up?
This is out of my boundary zone. She gave me tissues for my decision and said the guy who pawned his mother's pearls should be a shoulder to cry on. No.
I called a cab. The driver knew his way without GPS, but I didn't ask him how many girls had sat in my seat. The receptionist wanted to make sure I had a significant other for after, and I pointed to an old lady who could be a grandma. I was nervous she would not believe me, that a grandma sat in Planned Parenthood reading a magazine, and then I had the abortion.
Nausea afterwards. My shoes felt heavy on the floor. The cab driver brought me a water when he saw me clunking around outside. He didn't bring it up, but I told him about my sister's wedding dress, the cake with candied flowers, the champagne from France, and other fake shit. When we arrived at my house, he told me something out of earshot, so I just nodded. Stumbling outside, I realized how white my house looked in the sun, and then stayed in bed for two days. Staring at the cracks in the ceiling, I only drank water to cleanse myself.
At the wedding, I shivered in my baby pink dress. My sister whined that it was the coldest June day in years, and the groom had a hangover. The music was shitty, so I never got out of my seat. I sat and waited for more champagne and all the fake shit. I felt numb. Tears streamed when I saw shoes tied to the back of the honeymoon car as we all waved our last goodbye to the bride and groom. They tangled and made a racket when the car pulled away. Someone rubbed my shoulders. It was such a beautiful ceremony, they said, worth a cry. I heard the shoes wanting to walk but dragging along for a ride.
HONOR MURPHY
Macalester College
Honor Murphy is a rising sophomore at Macalester College. She is currently undecided about her major, but knows writing will always be a part of her life. Her main influences are Jane Austen and Junot Díaz. This is her first publication for creative work.